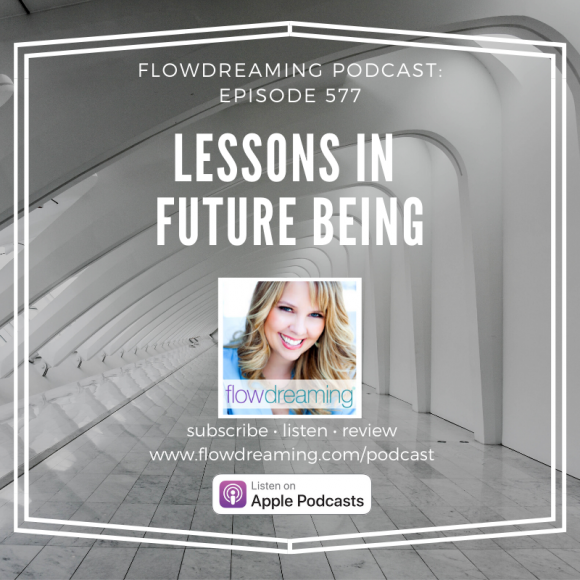 #577: Lessons in Future Being [M.E. School]
I'm taking you for a peek inside with a lesson on crafting your Future Self. Who are you? How do you look and feel? What have you made, and what have you released? Yes, you definitely create a blueprint for your Future Self. In fact it's really important! Your Future Self needs to be felt, described, and moved toward every day. Most people just let their futures happen by default. Not you. You're learning to craft it.
M.E. School is enrolling right now, and this lesson is taken directly from its content, so take it further by checking out M.E. School at http://www.flowdreaming.com/meschool.