Sometimes we need a good old cathartic do-over. We've been flatlining—emotionally spent and wrung out like an old washcloth. We want to feel a different way, be a different way. We've plateaued. We're stuck.
We need to gain purpose and direction and feel good again. We want to find the self-worth, confidence, and inner strength that got wiped away from years of frustration, disappointments, and emotional depletion.
We're ready to uplevel. And we want to know that we'll be wildly successful at it.
In my new book, Stuff Nobody Taught You, I fill you in on all those secrets you wished someone had told you about how to craft and keep a happy, passion-filled life, all based on my flagship program, ME School.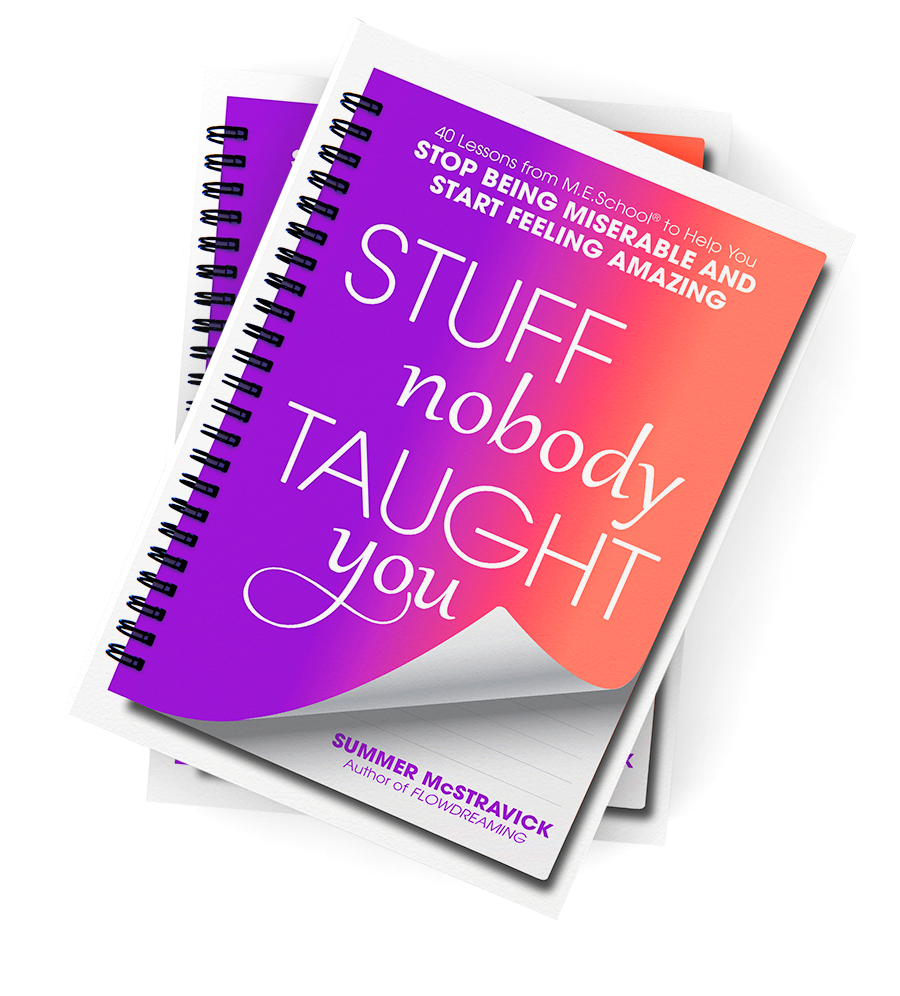 Head back to this page and pop in your details below. 👇
Then, email me your order number or a screenshot of the order.
Email Summer
You've successfully entered. Now email your order number or screenshot and you're done!


Join my street team!👟
I have extra heaps of love for any of you that share the book.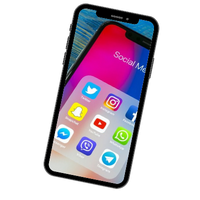 Just post either a photo of the book or a shout-out about the book in your story or feed (#stuffnobodytaughtyou, #flowdreaming, #summer_mcstravick) to TWO of your social media apps, then email me screenshots, and I'll reach out with a coupon worth 100% OFF ANY FLOWDREAM in my shop (up to $10.99).
In these pages, you'll find all the resources and strategies necessary to reinvent yourself, discover your inner power and worth, and lean into a fresh new wind in life.
PREORDER TO GET $259 OF BONUSES FOR JUST
 $17.99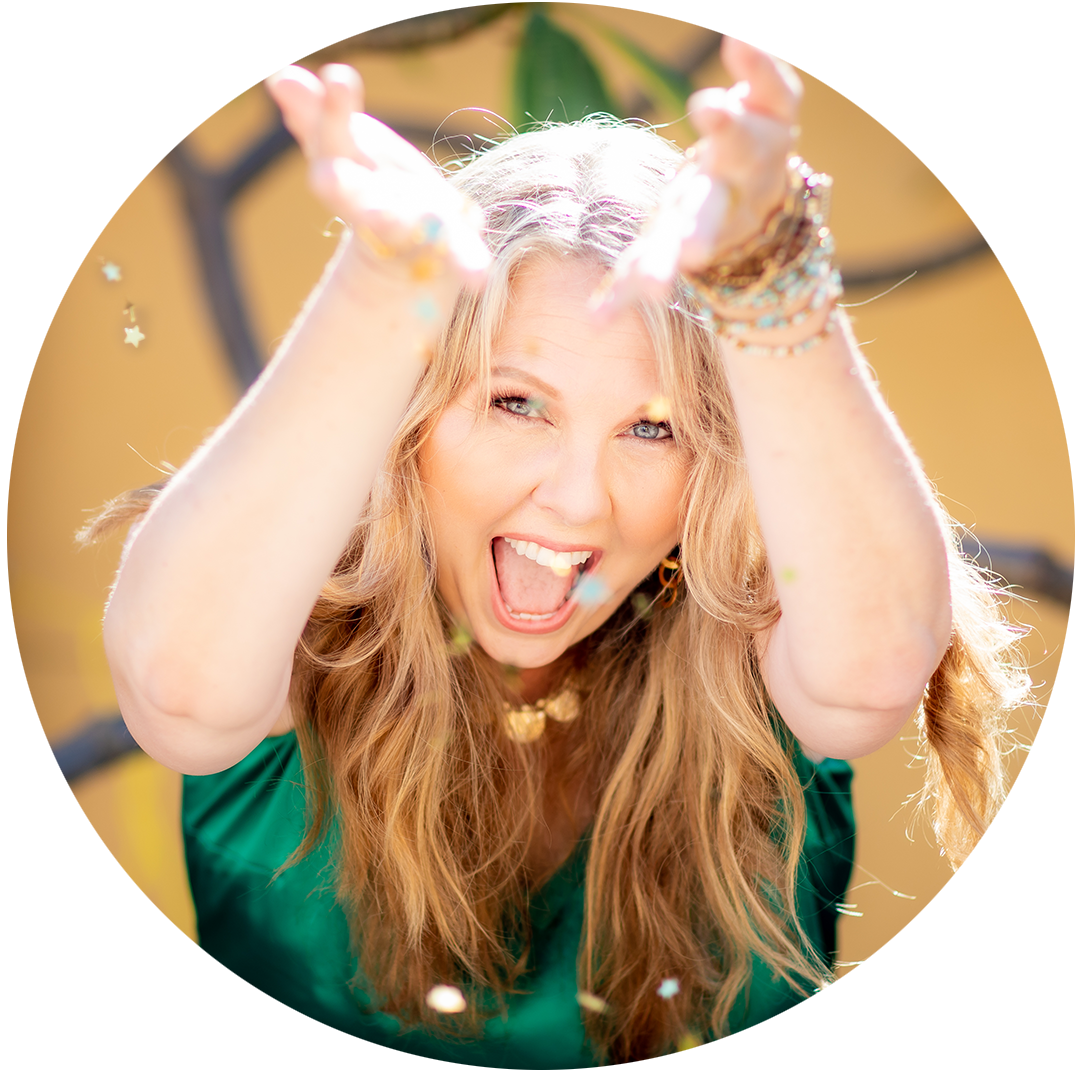 —BONUS 1—


FREE WORKSHOP
APRIL 20
A spot in my prelaunch workshop ($99 value). We'll dig into a chapter of Stuff Nobody Taught You that explores our desire to renew and reinvent ourselves.
You'll get clarity, do some worksheets, and of course, Flowdream!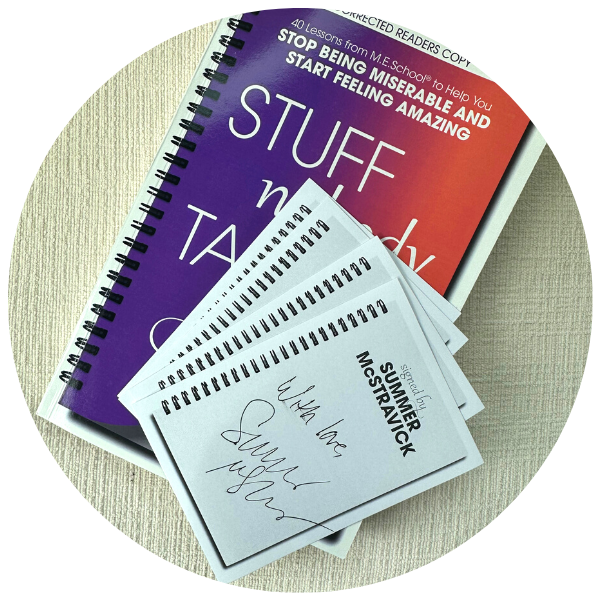 —BONUS 2—


AUTOGRAPH COPY
NOW – APRIL 24
The first 20 people who purchase the book will get a signed bookplate from me in the mail! There's nothing like a signed first edition.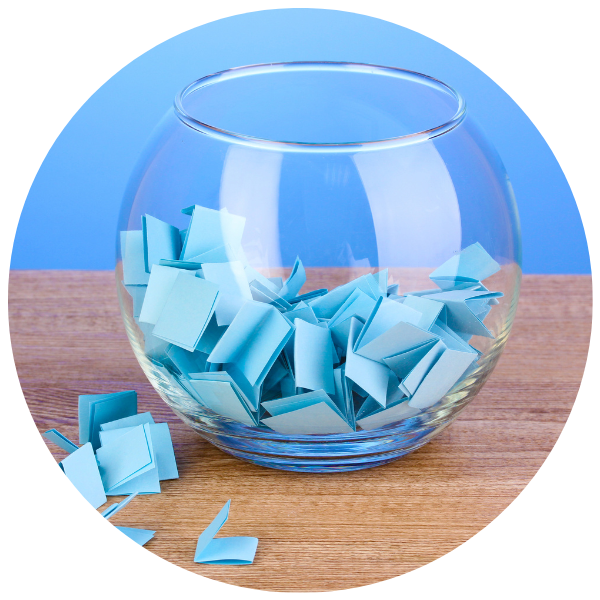 —BONUS 3—


ENTRY TO WIN
NOW – APRIL 24
All pre-release purchasers will be entered into a drawing for some awesome prizes, including:
• A 50-min private session with me ($1500)
• A Flowdreaming playlist of choice ($50)
• A Flowdreaming course of choice ($147)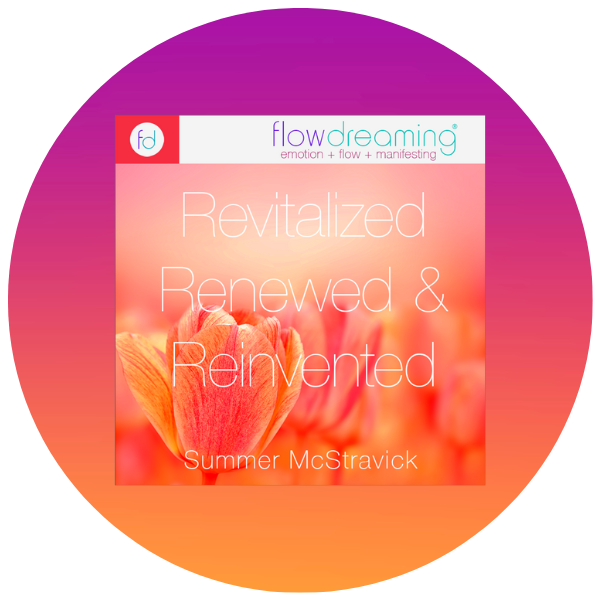 —BONUS 4—


BRAND NEW FLOWDREAM
NOW – APRIL 24
To celebrate the release, I created a brand new Flowdream ($11 value) that focuses on your wildly successful renewal and reinvention. Happy, excited yumminess just oozes from this track.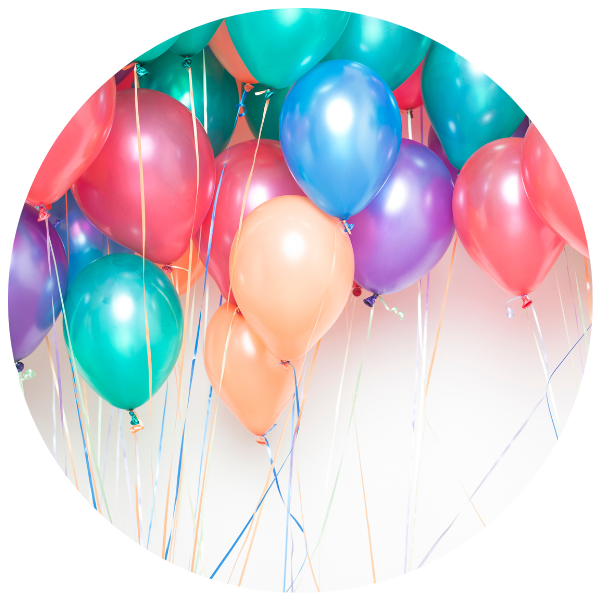 —BONUS 5—


BOOK LAUNCH PARTY
APRIL 25
You'll be invited to my online book launch party. We'll share what reinvention would look and feel like for each of us. Plus, I'll draw the raffle winners.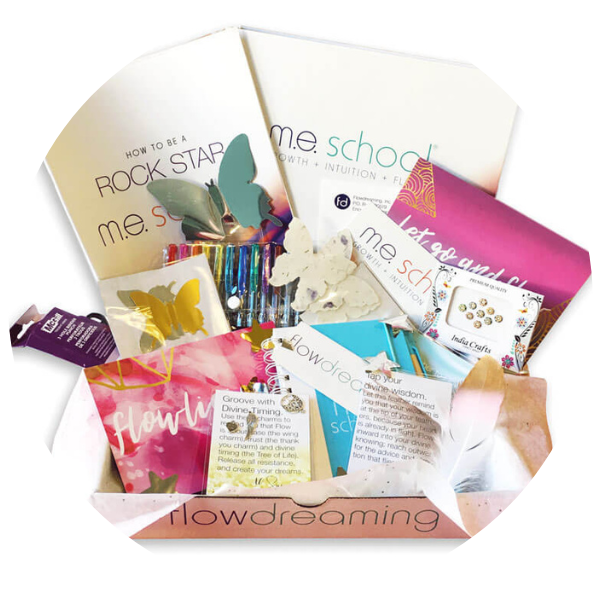 —BONUS 6—


A FREE LIVE COURSE
MAY 2 & 5 (ONLINE)
Now that you've got the book in your hands, let me show you how to use it. In this 2-part workshop ($149 value), I'll walk you through some of the most significant chapters for your renewal and reinvention.