A SUMMERTIME MANIFESTING CHALLENGE
May 22-26 • June 19-23 • July 10-14 • August 14-18
ONE BRILLIANT THING
Join us online for 30 minutes a day for one week in May, June, July and August. The results will be spectacular!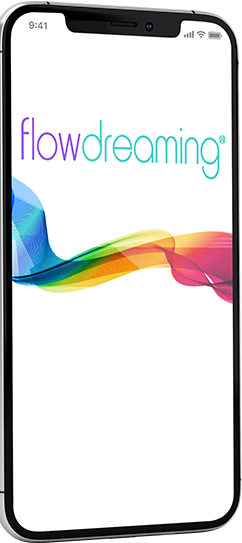 Ready to manifest abundance and completely uplevel your heart and life?
Then come to M.E. School and begin your journey with Flowdreaming.
With Flowdreaming, you can manifest anything you want, including how you want to feel: Blissful? Relaxed? Healthy? Beautiful? Secure? Wealthy? Healed? Loving and forgiving of yourself or others? Filled with purpose? Being seen and rewarded in your work with money and overflowing clients?
Because I know there's something simmering in your heart that you really, really want. And maybe you've tried dozens or hundreds of ways to reach it, only to be blocked somewhere along the way.
Now, with Flowdreaming (a special emotional-energetic technique — not meditation), you can begin manifesting and receiving any or all of the things you're dreaming about.
Flowdreaming WORKS and is 100% free to learn.
This website contains hundreds of Flowdream audios so you can begin immediately manifesting in any part of your life. Or, dive right in and learn about M.E. School, my 12-week online course that radically transforms and up-levels your life, heart, finances, and more.

NEW? START HERE
For Beginners
Flowdreams that feel like a dip in the pool. An easy way to get started. | VIEW ALL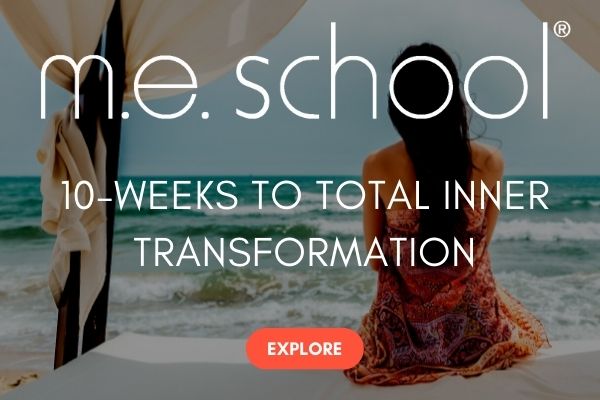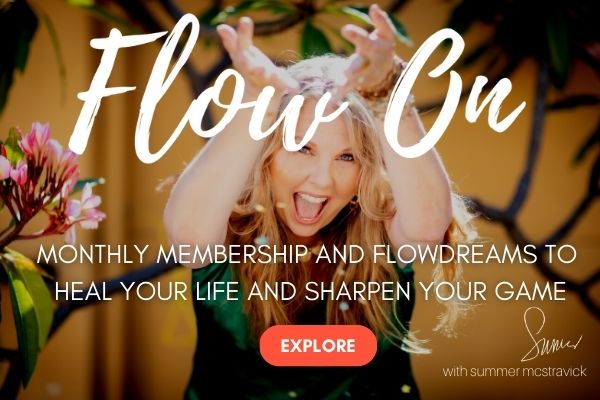 Latest Releases & Bestsellers
Perfect starter sets for new Flowdreamers! | VIEW ALL
What Is Flowdreaming?
Imagine if you could feel your desire for something so deeply that your life would begin steering these things toward you.
Now imagine if you could enter a space where everything was easy, abundant, blissful, and flowing, with no resistance of any kind. Yes, this place does exist! And you can reach it through Flowdreaming, a technique that allows you to manifest a whole new world for yourself, starting with the areas of your life that need it most.
Flowdreaming feels good. It's a blissful bubble bath for your mind that happens to create life-changing effects in your life. It's really simple to get started and find your flow. Explore the Flowdreaming shop to find your perfect Flowdream, and be sure to download the Free Introduction to Flowdreaming Kit to get you started the right away.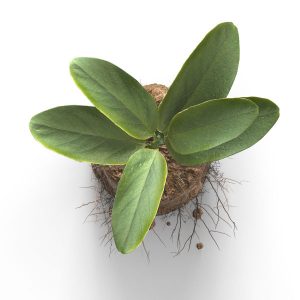 Not meditation or hypnosis.
Flowdreaming uses daydreaming, emotion, and Flow energy. Call it "active meditation." Your mind stays happily busy, not quiet!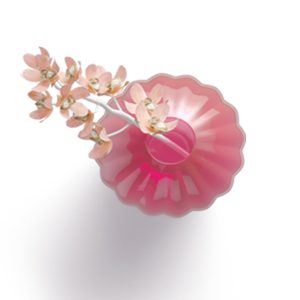 Fast acting. It takes just 10-minutes a day!
You can see and feel positive change in just one 10-minute session.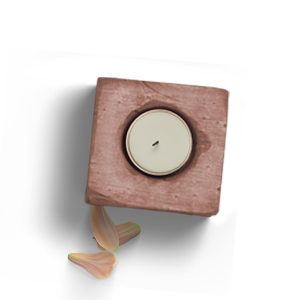 Proven system.
Thousands of people have used Flowdreaming for 14+ years to achieve stunning results.
Easy and Proven Technique for Thousands of Results
If you've tried guided meditation, mindfulness, positive affirmations, Law of Attraction, the teachings of Abraham-Hicks, tapping, or any other forms of personal growth for inner healing or manifesting, then Flowdreaming is your next level up.
Every Flowdream is an audio download (similar to a guided audio meditation) that will help you into the powerful Flow state, where you begin making magic. There are hundreds of topics to choose from. Select Flowdreams to:
Reach a state of total bliss and inner healing, and totally eliminate stress from your life.
Move onto a path and manifest abundance, financial security, and new opportunities for exploding growth of your business or income.
Find your perfect partner in life-a relationship filled with ease, passion, friendship, transparency, admiration, and acceptance.
Create a lifestyle filled with travel, money, friends, security, multiple homes or anything else on your lifestyle wishlist.
You'll notice that this is similar to guided meditation, mindfulness, positive affirmations, or Law of Attraction, but also beautifully different. Flowdreaming is a powerful combination of three synergistic techniques: guided daydreaming, gorgeous emotion, and deep, easy Flow.
You can experience Flow state the very first time you listen to one. Get started now by browsing the shop and choosing the area of your life to uplevel and start manifesting abundance. Work towards finding your flow and have fun!