I know I'm pretty much useless when, instead of getting work done, I'm folding clothes.
It's 11 a.m. and my workday should be in full swing. But I work from home, and so instead I'm folding laundry and checking my emails every five minutes looking for something exciting. Nothing exciting comes in.
I spot the stack of old financial papers that need shredding. I've let them languish by the shredder for months. Yes, months. I know something is really awry because now pulverizing that stack through the shredder is looking really good and I spend the next hour doing it.
Hello, Rebellion. How are you today?
"I don't want to! You can't make me. I don't care if I should. No."
My name is No . . . my sign is No.
A Types, overachievers, controllers, and those of us who generally Get Shit Done know this feeling and it scares the heck out of us. It's called IDGAF. (You can work that acronym out.)
IDGAF is your inner rebel, telling you she needs a break. Give her one. What's so hard about that?
Oh, I know what's hard: you're going to lose control of your life for five or ten minutes, or maybe even half a day. Or if you really slack, maybe even . . . a week. And if you're really, really screwed – a month. And of course the ultimate freak: forever.  You'll be in IDGAF forever.
Because what if you never find your way out of IDGAF? What if you stop earning your income? What if your marriage that you've been propping up suddenly bores you? What if you stop to relax for one bald second and discover that you're running on fumes and those fumes felt so real that you lived off them for ages?
---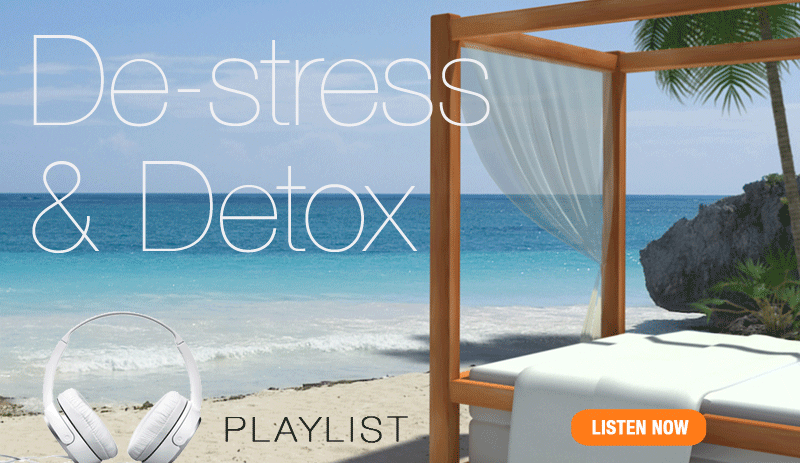 Use Emotional Detox to give yourself an emotional cleansing and a wonderful, peaceful sleep. Total Stress Release can be used anytime, anywhere to get you in a place of complete ease, free from worry.
---
Play with this thought: If the emotion of rebellion is totally abnormal to you, then she probably had a hard time reaching you. She knows you fear her, you're afraid of the Bad Things She Might Do. No wonder she keeps getting more forceful. Why are you afraid of her?
Why are you afraid of any parts of you, for that matter? It's all you. Don't you love all of you? When a new part pops up, why do you silence it? Do you hurt you?
That's a really good question.
How do you avoid you? How do you hurt you? How do you avoid your Inner Rebel like she's a banshee sworn to take you down?
Is it overwork? Are you always gone from your family, involved in "more important stuff?" Or do you have a lack of free time generally (yes, you can be addicted to business).
Maybe you need to be right at all costs? Need people to love you? To see the value in your work or your job as a parent? To build that email list, or prove something to yourself?
Are you clueless when to push hard for your goal and when to kick back and shred papers? Do you default to the one because you don't trust the other?
Think of what a lifetime of neglecting your Inner Rebel looks like: Burnout, exhaustion, avoidance, isolation, emptiness and most of all – fear.
Right now, I wake up in the morning and feel how my well needs filling. This whole week, I'm on a stay-cation.
I get up and have coffee. Then I take a meaningful book outside, prop up my feet on my patio furniture, and read for 30 minutes. Then if I'm inspired to write (like right now), I do. If I'm inspired instead to snip roses from my garden, or even creatively organize silverware in my drawers, I'll do that instead. I'm firing up my mind again. That wall of important stuff that needs to get done has a temporary prop against it, keeping it off me.
I know myself pretty well: I can pretend I'm in balance all the time, but I'm not. And similarly, I don't trust anyone who tells me they are, either. Instead, I hope that I've learned how to spot the imbalance faster than ever before, and fearlessly course-correct.
I'm not burned out. I'm more . . . craving something: enrichment, creativity, uncertainty. I want to see what happens to me, what is reflecting back at me in my life. I have to be quiet right now to receive that reflection, and become a mirror.
This week (maybe this month or even this season) I'm going to be slow. The tide is out, and I'm turning up the shells on the sand. I will regain my zip and sizzle. I will be seized with drive and energy again. Now is my time to practice being quiet and see what I've already built, which if I'm still enough, will reflect itself on me, and fill me up again.
What state of being are you in right now? Are we sharing a season together? Post below. I want to hear.
XOXO with love and Flow,