Flowdreaming for Children Playlist
Email to friend
Positive Affirmations for Kids
Help your children learn that life is abundant and the Universe supports them in all their dreams. Many of us wish we'd had these kinds of ideas taught to us when we were growing up.
Now that I have my own children, I'm doing all I can to explain how to feel powerful and supported by life in all they choose to do. That's why I created this playlist filled with positive affirmations for kids that wind through entertaining, imaginative places specifically to introduce these ideas to boys and girls ages 3-10.
Meditation for Kids
With Flowdreaming for Children, your child will learn how to:
attract what they want in life and how to create positive feelings inside themselves

successfully manifest positive feelings about life through fantasy imagery and exercises
These astounding meditations for kids offer soothing relaxation, but they are also designed to be a fun and entertaining romp through islands, boats, and forts. It's ideal for listening to at bedtime when they can absorb these essential lessons while they fall into a deep, peaceful sleep.
Your child will bask in these three positive affirmations for kids tracks:
1. My Magic Island
We journey to a magic island in the center of an ocean of energy. Surrounded by boulders and coconut palms trees is a magical pool full of buried treasure. We learn how to unearth all the good things in our life here, including:
success at school, and a loving family

learning how to summon up good feelings inside ourselves whenever we need them
2. My Bubble Boat
Positive affirmations for kids instill feelings in your child of being in control of their emotions so they can easily let go of anger, fear, sadness, and other hurtful feelings.
This track will help your child learn how to:
fill themselves with good feelings about themselves, instead of relying on others to do it for them

encourage your child to softly clear and release negative emotions

use specialized techniques such as the rainbow slide, which teaches them how to release negative emotion at will, and strengthen their feelings of internal power and compassion for themselves and others
3. Your Secret Fort
Your child will sleep like a baby after falling asleep to lots of positive feelings about their life and self. This meditation for kids track inserts suggestions for having delightful, joyful dreams. Nighty night, kiddo!
The "secret fort" utilizes positive affirmations for kids to help them:
feel snug and secure in the dark

open their minds to the limitlessness of their life and future

instill feelings of joy-filled anticipation for the morning ahead
Slightly older children (ages 9-16) might also enjoy the powerful positive affirmations for kids found in the Destress and Detox Meditation Playlist.
"Program Your Life with Flowdreaming Audios & Meditations"
More Information

Additional Information

Author
Summer McStravick
Type
Audio mp3(s)
Track Length

Track 1: My Magic Island, 14 minutes

Track 2: My Bubble Boat, 13 minutes

Track 3: Your Secret Fort, 17 minutes

Product type
Downloadable Audio
UPC CODE
764575028325
GTIN
764575028325
Manufacturer
Flowdreaming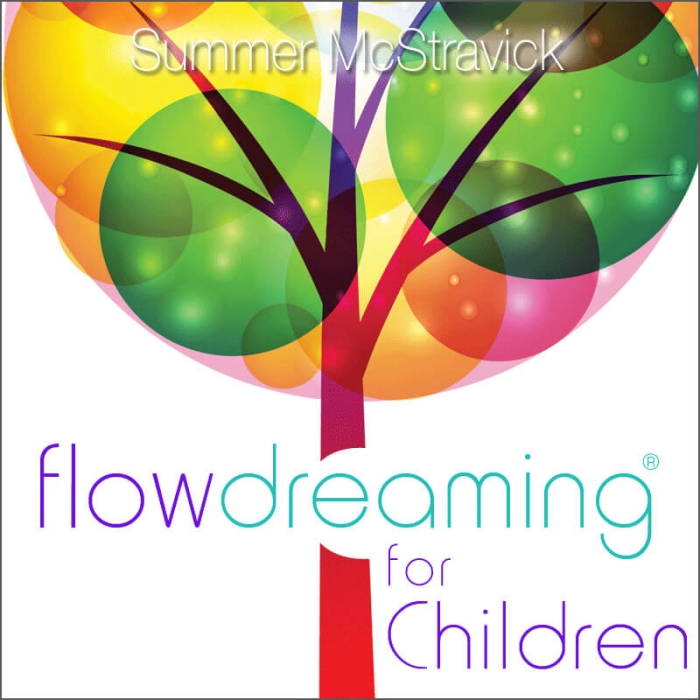 Update Required
To play the media you will need to either update your browser to a recent version or update your
Flash plugin
.
We found other products you might like!