Email to friend
Finally let go of all that drama between you and your siblings, parents, in-laws, exes, or children. This playlist heals past rifts and opens everyone to new ways of relating. You'll be powerfully surprised at how fast and effectively this set works to change the course of even long-standing family issues.
This playlist includes the following two tracks:
1. My Happy Family (No More Family Drama)
Flow for an easy, happy family. Create harmony where there's friction, and understanding where there's resentment or anger. Not only resolve long-standing family issues, but create daily, ongoing ever-increasing happy interaction for you and the people you love! You'll engage with one or more specific family members every time you play this, to enhance the ease and harmony between you. You're also coaxed to bring your family together in a circle of support and increased awareness about your roles and exchange energetic information about how each of you can get their needs met.
This is the ultimate Flowdream to play if you're ready to erase family drama for good, and if you want to program daily perfect interactions and love between you all. The Flowdream covers any family member(s): mother, father, grandparents, children, siblings, extended family and even those close friends who feel like family. Try it now and see what happens! Miracles await.
2. Forgive Your Parents and Release the Past
This is the perfect Flowdream when you realize that your past is holding your future hostage. No one wants to deal with past junk. But sometimes to move ahead, you have to heal first. "Why did you raise me like that? Why did you selfishly ignore me, or abandon me, or make me feel so unloved? Why do you make me feel guilty unless I do what you want me to do? Why am I never good enough?"
Yes, your past may have shaped you, but you CAN release it, and move into a new you that is sculpted not just by your upbringing, but by characteristics and goals that you feel today. To do this, you need to set the expectations you have for our parents free. This Flowdream helps you to forgive your parents, release your past, and set whole childhood into a new perspective — one that HELPS you rather than hinders you. You'll move deep into your Flow to truly, finally, release and let go of your childhood expectations and create a new relationship with your parents that doesn't leave you feeling needy, abandoned, guilty, or angry.
Use this Flowdream to:
make peace with either or both parents
resolve previously un-resolvable issues
free yourself of the unhappy feelings from your past
emerge into a new relationship with your parents based on mutual respect and love
"Program Your Life with Flowdreaming Audios & Meditations"
More Information

Additional Information

Author
Summer McStravick
Type
Audio mp3(s)
Track Length

Track 1: My Happy Family (No More Family Drama), 15 minutes

Track 2: Forgive Your Parents and Release the Past, 17 minutes

Product type
Downloadable Audio
UPC CODE
764575028493
GTIN
764575028493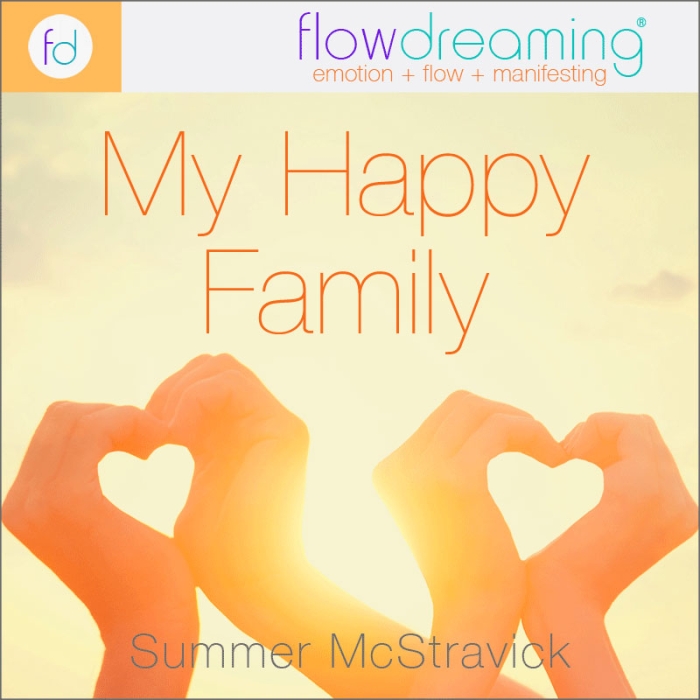 Update Required
To play the media you will need to either update your browser to a recent version or update your
Flash plugin
.
We found other products you might like!