My Flowing, Easy Life Playlist
Email to friend
Program in ease and fortune every single day! What if problems never found you, and your life seemed to deflect issues before they ever came up? This playlist cultivates massive energy of natural, straightforward, upward growth so you can align your energy to a life filled with ease, flow, and positive self talk.
This playlist contains the following two tracks:
Ready for some easy and effortless sailing? This Flowdream shatters your belief that your life has to be hard, complicated, or filled with people and situations that plague you with grief or drama. Instead, you'll attune yourself to the idea that you don't have to accept every troublesome person or situation that shows up on your doorstep.
If this sounds too good to be true, consider that every person or situation carries its own frequency or energy. You can align your energy to a different vibe, such as one that expects and attracts only helpful, beneficial people and circumstances. This Flowdream fills your life with positive outcomes and helps you deflect trouble before it ever finds you.
This Flowdream is particularly helpful for:
confidently extracting yourself from lawsuits, or for coming out the victor
removing gossips and untruthful people from your personal life or workplace
helping troublemakers lose interest in you or your family instantly
deflecting people or situations that cause problems from even reaching you in the first place
stabilizing your life and course-correcting the people who aim to make you miserable
What would your life be like if everyday was filled with ease and flow? Instead of things being hard, getting messed up, or falling off track, everything stayed smooth, easy, and positive? Well that's teh aim of this Flowdream!
In it, you program your life's "default setting" to pure ease. You cultivate massive positive self talk so that everything you manifest is filled with grace, ease, and positivity. And you feel what it's like when everything in your life is always just magically working out.
Many of us expect our lives to give us constant challenges. We say things like, "I hope it'll work out," or "It's going to be rough." Instead, try aligning your energy with the positive self-talk in this Flowdream and see how your life changes to reflect your new inner state of being.
This Flowdream helps you feel how smoothly and quickly you accomplish things and receive anything you're after. It's an All-Star Fan Favorite!
With this Flowdream, you will:
start new projects so they get the right energy from the beginning
untangle current difficult situations so they "solve themselves"
cultivate a new baseline for your life by aligning your energy to allow most things that happen to be in flow and on purpose
recondition your emotions with positive self talk and feelings
erase the years of "struggle-and-lack-thinking" you may have ended up with
More Information

Additional Information

Author
Summer McStravick
Type
Audio mp3(s)
Track Length

Track 1: My Trouble-Free Life, 12 minutes

Track 2: Everything is Easy, 17 minutes

Product type
Downloadable Audio
UPC CODE
764575028516
GTIN
764575028516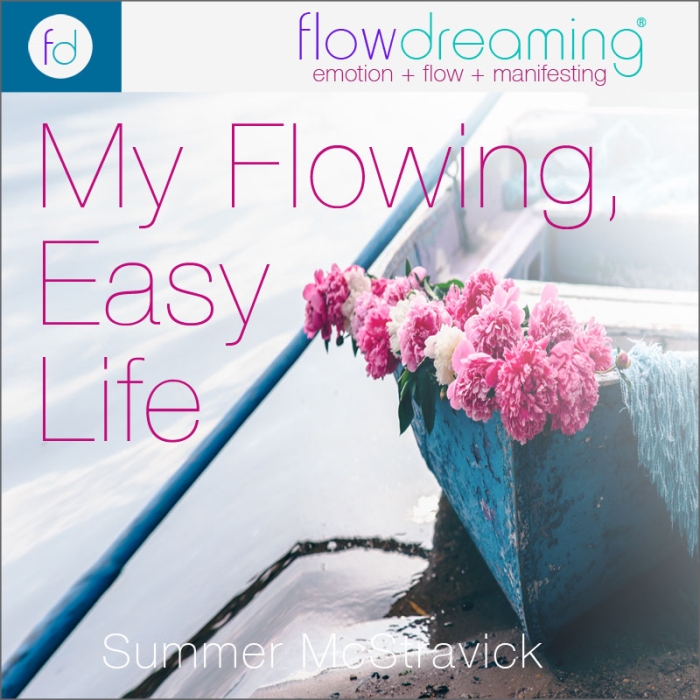 Update Required
To play the media you will need to either update your browser to a recent version or update your
Flash plugin
.
We found other products you might like!