Email to friend
This playlist is the ultimate when it comes to helping you learn how to get unstuck in life. These three Flowdreams will wake you up, answer your fears and doubts, give you direction, and move you into a place of correct action.
This playlist contains the following three tracks:
Action, Action! is your "go-to" Flowdream when you feel the need to get unstuck in life. Often we get stuck in long periods of inaction and indecision because we're not sure of the best choice to make.
Think of all those projects and ideas you've had. How many have been merely lingering for days, months, or years? What would've happened if you'd tried or tested most of them by now, cut the bad ideas loose, and pursued the good ones to their fullest potential? Chances are you'd be pretty happy and surrounded by great people and situations by now.
This Flowdream helps teach you how to:
get unstuck in life by breaking limiting beliefs and any tendency you have to hang back and wait fearfully

gain the confidence to simply move ahead—even with incomplete information or fear that what you want isn't possible yet

put the right decisions smack in the middle of your path and to deter you from bad choices before you make them

make choices, choose paths, and just get your feet moving toward your goals
Imagine having utter clarity and direction for every single question you have. Any answer you need is right there in the palm of your hand, and all is becoming clear to you.
This track is all about how getting unstuck in life allows you to acquire the answers you need. This Flowdream better than visiting your oracle! With Crystal Clarity, you'll feel immense relief in knowing what is going on in your life and what you need to do about it.
Play Crystal Clarity whenever you need to:
get an accurate and precise answer about how to get unstuck in life

shed all confusion, distraction, and indecisiveness

create the conditions of vision and clarity around any past, current, or future situation, so you see and feel right into the heart of the matter and can, therefore, make the very best decisions

get unstuck from negative relationships or some other aspect of your life that doesn't benefit you
Imagine how freeing it would feel to know you'd be guided in the best possible direction no matter what you choose to do when you're facing a tough decision. Now, imagine knowing that with the help of Flow, your Flow would guide you back to the right path swiftly and simply even if you didn't make the best choice. In other words, you can't go wrong!
It'd be so easy to make choices and take action if you knew how to consistently get unstuck in life. Never again would you sit in the paralyzed agony of "not knowing what to do." Listening to this effortless and guided decision-making Flowdream is something you can actually feel all the time. "Effortless Decisions" calls on Flow and the Art of Allowing to help in getting you unstuck in life, so you always make the best choices toward the outcomes you seek.
Use this Flowdream to:
get unstuck from relationships or a job you dislike

naturally and instinctively pick the best path

offer Flow the problem or decision to be made, and then move through a process in which the best choice will naturally appear before you

erase self-doubt
If you enjoy this playlist, you might also enjoy the Restored, Aligned, and In Control Meditation Playlist.
"Program Your Life with Flowdreaming Audios & Meditations"
More Information

Additional Information

Author
Summer McStravick
Type
Audio mp3(s)
Track Length

Track 1: Action, Action!, 13 minutes

Track 2: Crystal Clarity, 25 minutes

Track 3: Effortless Decisions, 17 minutes

Product type
Downloadable Audio
UPC CODE
764575028349
GTIN
764575028349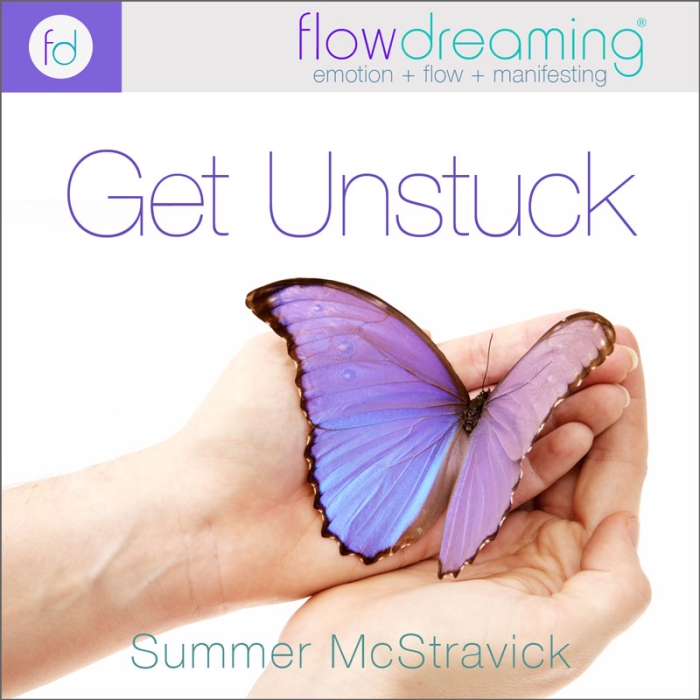 Update Required
To play the media you will need to either update your browser to a recent version or update your
Flash plugin
.
We found other products you might like!