Unleash Gorgeous New Directions Playlist
Email to friend
Ready to renew, revive and step into a perfect new direction? This playlist creates fresh energy to steer you into your most-right path. With almost an hour of material, it contains four Flowdreams that revitalize you and draw in opportunities for new, fulfilling, even lucrative directions in your life.
TRACK 1: Creative Rebirth - 14:27
If you feel stuck, directionless, hopeless or uninspired, play this track to let your creative mind begin whirring with new ideas again. This track isn't about "typical" creative pursuits like writing or painting—instead, this track nurtures your mind to feel innovative, bouncy, open and light. It helps you receive new, unseen ideas and fills your energy with the ability to draw in new opportunities or see old ones in a new, profitable light.
TRACK 2: Wild Inspiration - 10:17
This track infuses you like a strong cup of tea with the feeling of being wildly inspired and excited about something. If you've been feeling dull, directionless, and depressed, this track reminds you of how you feel when there's something tantalizing, bright, and wonderful in front of you—something that belongs to you, and that you're walking confidently into. To change your future, you start with feeling how you want to feel—so if you want your future filled with tickle-me-pink excitement, relief, and enthusiasm, this is the track to play.
TRACK 3: Easiest Pivot Ever Meditation - 20:57
Play this powerful, quiet meditation when you need to make a change of direction in your life. While the track has a slight work/career focus, you can use it for any area where you know you need to pivot but aren't sure which way to go. Let this track help you make the new direction abundantly clear and obvious. You will pivot, and it will be the perfect new direction for you, for your greatest happiness and good.
TRACK 4: More Options Please - 11:54
One of my favorites! When you feel stuck at a dead-end and don't like any of the options in front of you, then just ask your Flow for a new set of options. Like reloading the Scrabble bag of letters, you get fresh new picks while dumping the old, not-longer aligned options you presently have. You don't have to settle for picking from whatever crummy choices you presently have. Instead, shake things up and let's see some positive new opportunities drop in.
**These tracks are not sold separately and can only be purchased as part of this playlist.**
Born to Make Members: If you were a Born to Make member, you may have already received these Flowdreams as part of your program. Please check before purchasing!
More Information

Additional Information

Author
Summer McStravick
Type
Audio mp3(s)
Track Length
TRACK 1: Creative Rebirth - 14:27

 

TRACK 2: Wild Inspiration - 10:17

 

TRACK 3: Easiest Pivot Ever Meditation - 20:57

 

TRACK 4: More Options Please - 11:54

Product type
Downloadable Audio
UPC CODE
764575066303
GTIN
764575066303
Manufacturer
Flowdreaming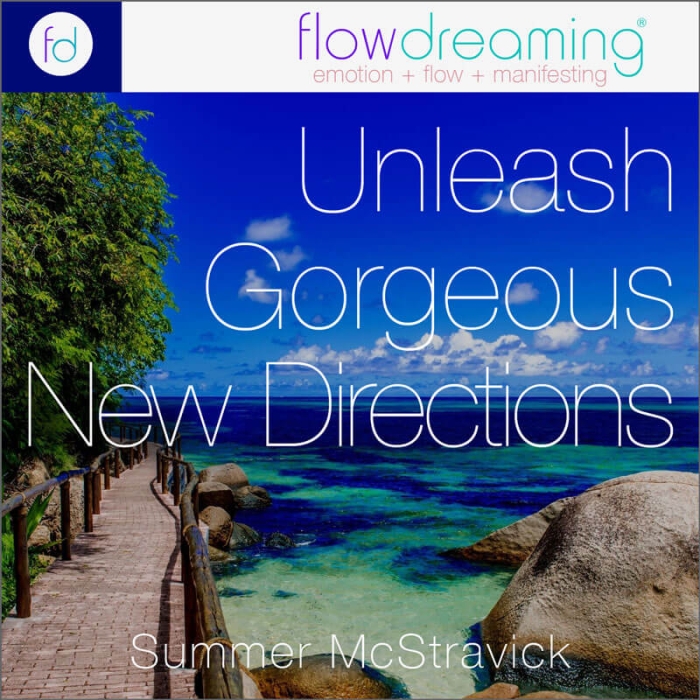 Update Required
To play the media you will need to either update your browser to a recent version or update your
Flash plugin
.
We found other products you might like!