My Cup Floweth Over Meditation Playlist
Email to friend
Four-track Set Includes: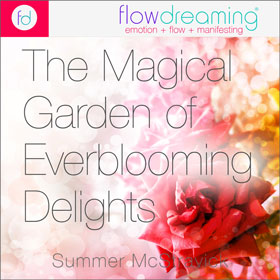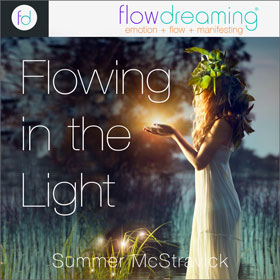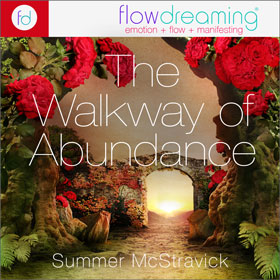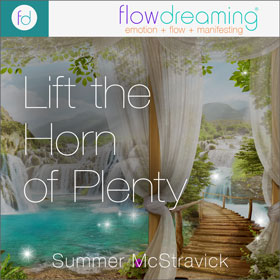 Whimsical and lush, this meditation playlist emerges you into fantasy landscapes that delight your senses and fill you with abundance, universal love, and treasures throughout your life. Bounty, rewards, love...it's all here.
These four tracks give you 85 minutes of swoon-worthy imagery and rich, heart-centered emotion. Each track focuses on a different aspect of abundance and universal love. This is the perfect playlist to fall asleep to, or use whenever you're feeling the desire to feel loved and supported.
Flowing in the Light - 22:25 min
Feel total alignment, universal support, and bounty. You feel peaceful and cocooned. Everything you need is here. Everything is in divine order. Everything is exactly how it should be. You're filled with delicious cosmic imagery of a lapping shoreline and a sea of light where you are utterly aligned with all good things.
Use this Flowdream to:
feel your heart opening
experience universal support and guidance
align to divine order and timing
allow your soul to expand and receive aligned purpose and opportunities
be divinely cocooned, protected, and supported
allow resistance and misaligned things to fall away
Lift the Horn of Plenty - 16:30
As you enter the Hall of Abundance, you find tables heaped with everything you need. All your needs are instantly met at this luscious banquet festooned with ribbons and bounty. As you glide through the hall, you receive overflowing abundance everywhere in your life.
Use this Flowdream to:
feel overflowing abundance in your life
generate the energy of receiving and allowing
have your needs met and knowing your future desires are already manifesting
choose one thing that needs to have an injection of prosperity or opportunity
The Walkway of Abundance - 24:48
Let your life be filled with riches, treasure, happy surprises, and perfect opportunities. Walk down a magical beachy path littered with presents and neverending gifts from the universe. Reach down again and again to lift treasure half-buried in the sand. Find chests of gold, chalices of prosperity, and boxes of magic that fulfill your greatest wishes. 
Use this Flowdream to:
allow in abundance and prosperity
manifest riches, presents, gifts and support from the universe
feel an unending outpouring of all good things into your life
be offered opportunities, your next steps
find purpose and direction
The Magical Garden of Overflowing Delights - 20:55
Wander down the magical walkway of a perfumed garden littered with never-ending gifts from the universe. This garden is perfumed with love and connectedness. You'll feel the closeness of friends, family, and all kinds of people in your life who support you and cheer you on.
Use this Flowdream to:
feel loved and wanted by all
manifest better, happier relationships all through your life
add the zest of joy and fun to your relationships
inject ease, open communication, and trust of yourself and others
feel deep, loving acceptance from the Universe or Source as it drenches your life with connection, intimacy and harmonious, rich relationships of all kinds
More Information

Additional Information

Author
Summer McStravick
Type
Audio mp3(s)
Track Length
Flowing in the Light - 22:25
Lift the Horn of Plenty - 16:30
The Walkway of Abundance - 24:48
The Magical Garden of Overflowing Delights - 20:55
Product type
Downloadable Audio
UPC CODE
764575066266
GTIN
764575066266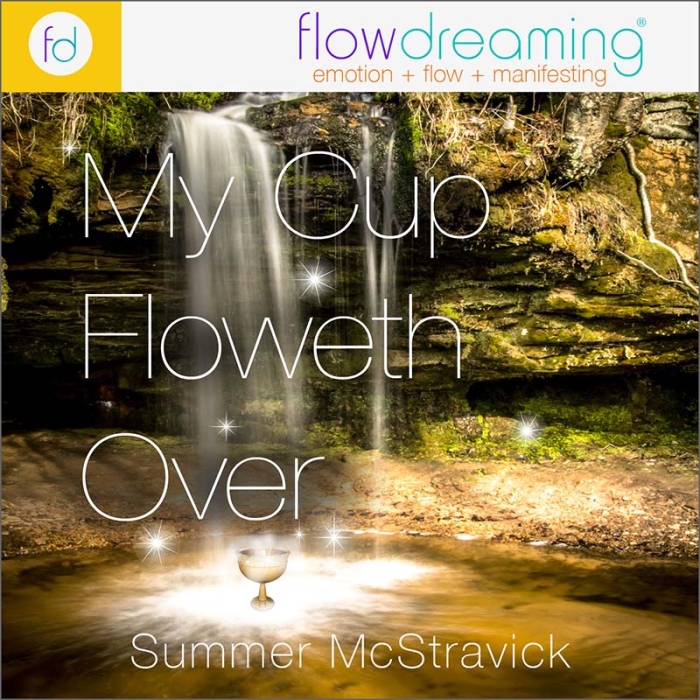 Update Required
To play the media you will need to either update your browser to a recent version or update your
Flash plugin
.