Release And Love Again Playlist
Email to friend
Whether you're recovering from a past relationship or struggling with a current one, this playlist allows you to let go and feel better, immediately.
This playlist contains the following three tracks:
1. Bring In The Love Of Your Life
Have you been waiting for the perfect partner to enter your life? The one who makes you feel like you've met your best friend ... the person you can be completely yourself with ... who loves you no matter what you're going through ... and who you think is just the best thing ever to enter your life? Do you remember what it feels like to be in love ... so deeply in love?
This Flowdream finds your perfect partner in the energies of Flow (no matter where they are in the world), and calls them into your life. You'll actually "sense" the feeling of this partner, and feel how you both "waken" to each other's energy and begin drawing nearer. Divine timing will always be in play when meeting the person you fall in love with, but why not state clearly to the Flow that you are ready, NOW, for your partner, so that you're present and ready and getting the energies moving?
Open yourself to be ripe and ready for their love, and importantly, let yourself become energetically known and visible to them ... then let the fireworks fly!
Use this Flowdream to:
make your ideal partner strongly aware of you, no matter where in the world you are
task Flow energy for arranging the easiest, quickest way to meet
open yourself fully to allowing the most perfect loving relationship into your life
generate strong, persistent Flow energy that calls in your partner and tasks your Flow with arranging all the details
let go of any energy that's been keeping you single or blocking you from receiving a loving partner
2. Perfect, Delicious Closure (In Your Relationship)
Effectively release intense grief and self-doubt about breakups and past relationships and replace them with feelings of certainty, peace, and acceptance that you're on the right track. If you're feeling overwhelming grief about a past relationship that's interfering with your life or your ability to attract a new partner, then this is your Flowdream.
Feel total release of all your negative, fearful, or uncertain feelings. You won't feel loss any longer, but instead you'll be filled with a delicious, deep sense of closure, completion, and freedom. You'll feel love for your ex-partner as you realize that one particular chapter with them has ended. (And possible a new one begins!)
This Flowdream doesn't just adjust your emotional set-point about your partner, but it affects your ex-partner too, bringing them the best feelings as well.
In this Flowdream, you and your ex-partner will create a completely honest, open, vivid, connected conversation and emotional outpouring. You'll clear any doubt, despair, guilt, fear, dependency, and uncertainty that might be between you both. You'll feel completely released from your ex-partner, yet know that what you shared will always be there and is never lost. This Flowdream brings deep peace and a feeling unlike any other.
Use this Flowdream to:
truly and deeply forgive your ex-partner
feel joyful and sweet release from sadness and regret over your ex-partner
feel excited and renewed about your new single status
feel healed from any remaining feelings of hurt, sadness, betrayal, or other negative emotions that were created in the relationship
clear any lingering doubts about having done the right thing
feel like "yourself" again
3. Reawakening To Love And Intimacy
Love and intimacy must be nurtured and cultivated. Open the door to them and don't be afraid when they arrive. Be willing to say, "Yes, I want to feel understood, cherished, and admired. I want all kinds of good, connected relationships in my life. I want to be emotionally supported. I'm done with going it alone."
Often, emotional storms in our lives have left us like derelict boats, floating aimlessly, detached and unmoored. Maybe we've moved, or divorced, or let our friends slowly disappear into time. Or we got hurt and withdrew, and now are reluctant to extend ourselves deeply into people's lives, or allow them into ours. This Flowdream busts down the barriers to being loved deeply and truly. It reignites that sacred flame inside you. It restores your confidence and power as you tell your Flow, "I deserve good relationships and emotional satisfaction everywhere in my life."
nd most of all, it places you directly in Flow where love feels natural, free, and trusting, so you can remember those feelings again in your life, and change your own Flow to match embody them. Imagine a thriving circle of friends waiting to welcome you in. Imagine a group with your shared interests, just waiting for you to join them in their adventures. Imagine a best friend who fits who you are today, and who's right beside you wherever you're heading. Imagine a partner becoming closer to you than ever before, excited to spend time with you.
Play this Flowdream to see what or who your Flow will bring to you to help you achieve your next level of deep fulfillment.
"Program Your Life with Flowdreaming Audios & Meditations"
More Information

Additional Information

Author
Summer McStravick
Type
Audio mp3(s)
Track Length

Track 1: Bring In The Love Of Your Life, 16 minutes

Track 2: Perfect, Delicious Closure (In Your Relationship), 19 minutes

Track 3: Reawakening To Love And Intimacy, 19 minutes

Product type
Downloadable Audio
UPC CODE
764575028561
GTIN
764575028561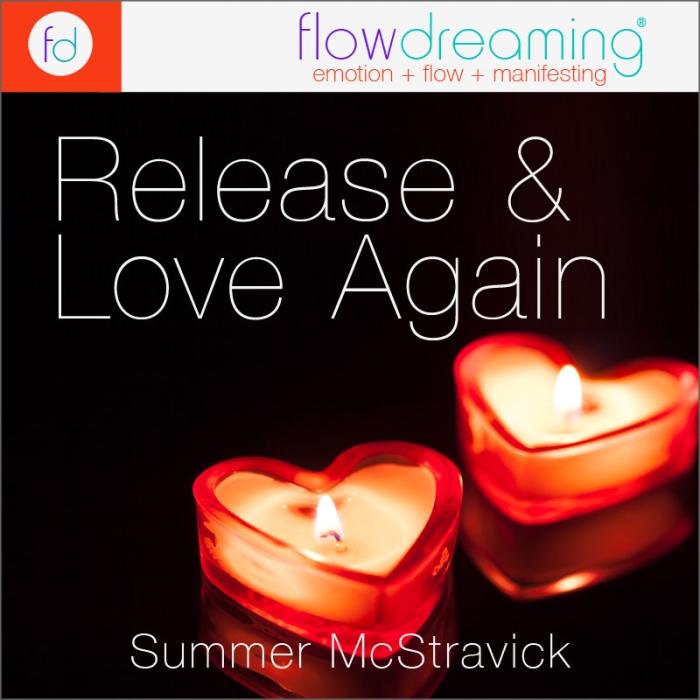 Update Required
To play the media you will need to either update your browser to a recent version or update your
Flash plugin
.
We found other products you might like!