Find My Life Partner Meditation Playlist
Email to friend
Manifest the feeling of your soul mate at your side as well as deep self-love. Your life partner is waiting to connect with you, and this set sends the Universe a powerful message of "Let's do it already!" as you meditate or fall asleep to this amazing duo.
This playlist contains the following two tracks:
1. Deep Self-Love: A Flowdream Meditation
Fall asleep or meditate to soothing words of self-love and connection to your Source self. This meditation nurtures your awareness of your own eternal being while at the same time encouraging you to feel the deep, transformative love inherent within you. You'll experience love in all its forms, from all different sources. Self-love, love from God or Source, love from family and friends — it's all here in this beautiful meditation.
You'll be led to a place where the feeling of being nurtured and adored is a constant emotional state. This hybrid Flowdream Meditation leads you into a dreamlike state where you can easily meditate or fall asleep, no effort required. The deeply thoughtful and luscious wording places you right where all love (past, present, and even future love!) is stored in your energy self, so you can awaken to this feeling even as you fall into a beautiful night's sleep, or into an intensely freeing and focused meditation.
It's an amazing trip into a place where there are no judgments, and no need to do more or be more. This is many people's favorite meditation because the words and imagery are so richly beautiful and moving. You are loved for who you ALREADY are. Experience an opening of your heart and an awakening to your most beautiful, compassionate, and magnificent self.
2. Ultimate Loving Partnership: A Flowdream Meditation
Hundreds of people have used this Flowdream Meditation to manifest their soul mate! It works! Begin by feeling the emotions present in your ultimate, ideal loving partnership. Do you feel love, admiration for each other, safety when expressing yourself, freedom, emotional maturity, commitment, and transparency? This lush, gorgeous Flowdream Meditation allows you to feel every precise emotion you want to feel in your partnership. By feeling them now, you create an energetic template that effectively teaches or tells your future relationship what it should be like.
It doesn't matter if you're already with your partner, or still seeking that person. This Flowdream Meditation remodels and improves any existing relationship, or calls in a new relationship that has these qualities. Think of this Flowdream Meditation as creating a kind of emotional energetic scaffolding that your relationship can grow on. Use this Flowdream Meditation at bedtime or while meditating and feel how your subconscious drinks in the emotions and feelings you create, so your entire self is primed and ready for your ultimate loving partnership.
"Program Your Life with Flowdreaming Audios & Meditations"
More Information

Additional Information

Author
Summer McStravick
Type
Audio mp3(s)
Track Length

Track 1: Deep Self-Love: A Flowdream Meditation, 16 minutes

Track 2: Ultimate Loving Partnership: A Flowdream Meditation, 22 minutes

Product type
Downloadable Audio
UPC CODE
764575028318
GTIN
764575028318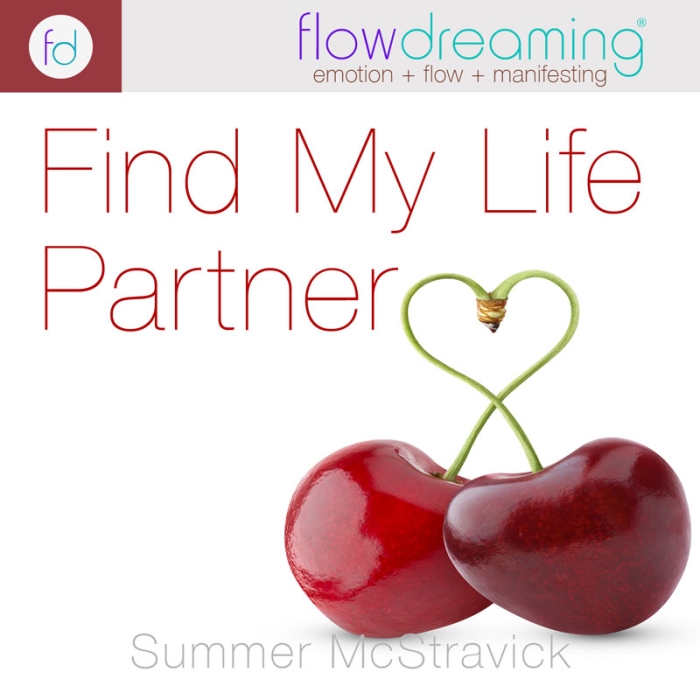 Update Required
To play the media you will need to either update your browser to a recent version or update your
Flash plugin
.
We found other products you might like!