Creatively Fired Up & Finishing Projects Playlist
Email to friend
Get your new project off the ground, or finish an existing one! Designed for any creative endeavor: Finish that book, start that business, attract your next artistic or performing opportunity, or do anything else!
This playlist contains the following three tracks:
1. Attract New Creative Opportunities
If you need more opportunities to come you way (such as jobs, customers, opportunities projects) in your creative careers, then this is the Flowdream for you! Do you need an agent or auditions? Do you need a good place to sell your work (jewelry, craft, art, writing)? Are you planning to take your creative business online? Are you looking for a publisher or way to get your writing out? Perhaps you want to meet the right community of people to help you expand your art?
This Flowdream brings you the network of support you need, and helps you see and feel the huge numbers of new opportunities that begin to flood into your life.
Use this Flowdream to:
bring in a network of support for you and your art
draw in opportunities to show, sell, and deliver your art
support a career in the creative arts and bring you the clients and customers you need
allow new means and methods to expand your creativity to come into your life
2. Enhance Your Creativity and Move Past Creative Blocks
Do you have a creative project or career that feels stuck? Maybe you're writing a book. Maybe you're a photographer. Or do you act? Whatever your creative pleasure, you can enhance and expand your talent with this track. This Flowdream will help you shoot past any feelings of being on hold or stuck. It will help move you beyond the foot-dragging and "putting off" that so many of us encounter when we want to express our creativity.
Writers: you will now be enthused to sit down and write! Artists: you'll find the true expressionistic form that fits you and is uniquely you. Photographers and digital artists: you'll feel refreshed with a ton of new ideas. ANY creative person will love how this Flowdream takes them to a new level in both productivity and execution of their talent!
Use this Flowdream to:
finish your novel or book, or land that acting job or other creative job!
feel refreshed with loads of new ideas
feel your art move to new level of easy expression
get DOING your art or writing instead of just thinking about it
3. Turn Projects Into Successes
Your project can be a huge, booming success! No matter what it is: a new business, your art, your online presence, or a book you've written ... you can help it get a strong foothold in the world and expand out to reach all the people that will admire or benefit from it! Your work or project should be a huge success!! Businesses, especially, are creative enterprises, and this Flowdream is extremely helpful for the entrepreneur. Flowdream to get your business or creativity out there — whatever it is!
Use this Flowdream to:
build a strong entrepreneurial business
find the people who want your product, service, or creativity and draw them to you
make whatever it is you've created become a huge, wonderful success that reaches tons of people.
"Program Your Life with Flowdreaming Audios & Meditations"
More Information

Additional Information

Author
Summer McStravick
Type
Audio mp3(s)
Track Length

Track 1: Attract New Creative Opportunities, 19 minutes

Track 2: Enhance Your Creativity and Move Past Creative Blocks, 17 minutes

Track 3: Turn Projects Into Successes, 16 minutes

Product type
Downloadable Audio
UPC CODE
764575028226
GTIN
764575028226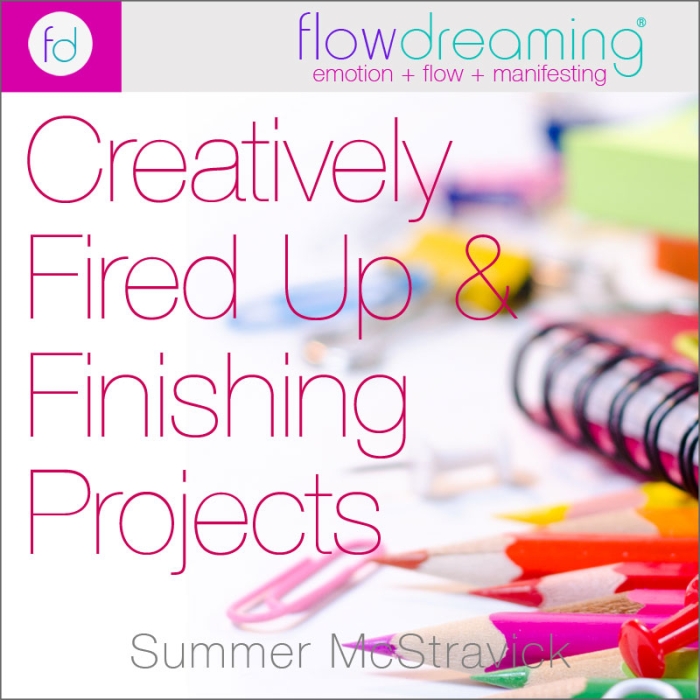 Update Required
To play the media you will need to either update your browser to a recent version or update your
Flash plugin
.
We found other products you might like!