Overcome Procrastination and Get Things Done
Email to friend
What projects or goals do you keep putting off, day after day, year after year? Projects and goals that you procrastinate on create a kind of "energy drag" that constantly weighs on you. Imagine if every project or goal that you just can't get started on were a metal weight tied to you. If you release these weights, you will fly ahead in ALL the areas of your life — not just the ones you're procrastinating on.
In this Flowdream, you'll task your Flow with helping you start or finish that goal or project that you really need or want to do. You'll feel fresh, ready, energized, and prepared. You'll discover how EASY the project or goal is for you, and how you fly through it! You task your Flow with bringing you the perfect resources to help you, and to create the easiest, quickest, and most effective means for you to get your project done. You'll also feel a sense of pride, accomplishment, and relief at the end. But, the BEST part of the Flowdream is how you charge your own energy so that you feel excited and up for the task — with your body fueled with energy and your mind filled with enthusiasm. You create a "pocket of Flow energy" from which you become a whirlwind "do-er," getting thing after thing done!
Some of the goals or projects this Flowdream might be good for include:
getting through ALL those old "never get done" tasks on your to-do list
starting or finishing your writing
cleaning out your garage or storage area
getting those old taxes finished
fixing things in your house moving through an unpleasant or boring chore list
straightening up your finances
getting started on your weight-loss program
starting your business
ANY project or goal that has been languishing too long in your life!
"Program Your Life with Flowdreaming Audios & Meditations"
More Information

| | |
| --- | --- |
| Google product category (US) | Media |
| Condition | new |
| Availability | available for order |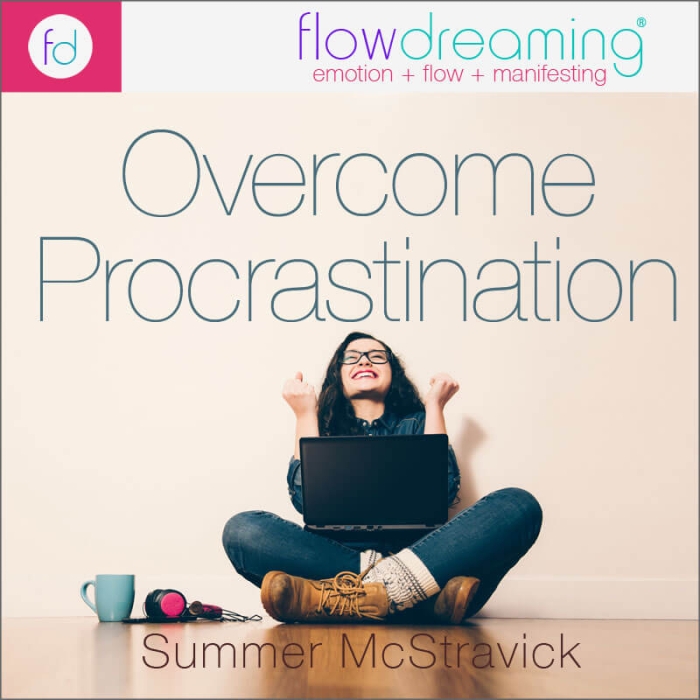 Update Required
To play the media you will need to either update your browser to a recent version or update your
Flash plugin
.
We found other products you might like!