Email to friend
Confident. Yeah, you've got this. You're up for the task. Your thoughts need to be heard. Anyone who says otherwise is wrong. Confidence spills from your mouth and oozes from your pores. You have every right, and total ability, to say and do what needs to be said and done. Play these tracks, and do it.
The following three tracks in this playlist grow, support and fuel your Flow and energy with bright, strong confidence. Play them regularly and see yourself change.
Track 1: Absolute Inner Confidence (13 min)
Feel that? That's power; that's knowing. That's the feeling that you can do this, you were supposed to do this all along. You need to open your mouth, speak your mind, clear the air, ask for the change. Ask for the raise. Ask for the next step. You know what it is that has to be done. This Flowdream powers you up with energy and feeling. It works over time to reshape your inner set-point so that you feel better and better, stronger and stronger. The result? Absolute inner confidence. Come get it.
Use this Flowdream to:
feel utterly relaxed and ready for whatever you need to say or do
get super clear on what you really want, with nothing getting in the way
know that you have everything you need to get there, you're ready
Track 2: Assertive and Clear (17 min)
Assertively and lovingly state your needs and enforce your boundaries. You'll feel the freedom and relief that comes from no longer needing to always have your antennae up to manage other people's feelings. You are freed! Get those healthy boundaries up and feel calm and positive while doing so. This Flowdream is especially good for empaths.
Use this Flowdream to:
find your voice and use it, with no regrets
sense where you've been run over and know instantly how to fix it
feel relaxed, easy and confident as you start to speak up and make the moves you need to make
Track 3: Strong, Healthy Boundaries (17 min)
Develop strong, healthy emotional boundaries in all your relationships. This Flowdream gives you the direction and permission you need to take care of yourself and stop allowing other people to tell you who you are, why you're wrong, and how you should act if you want to be loved. You'll actually SEE where your current boundaries have been ripped or torn down.
Use this Flowdream to:
regain your inner power and light
trust that you ARE RIGHT, no matter what someone says
see through manipulation easily
understand that you no longer need to support other people in their beliefs about you, or make them be right
allow others to work through their own stuff, instead of enrolling you into them
see exactly where your boundaries have been crushed or overrun in your relationships
let go of the need to rescue victims or people who end up making you feel worse even when you're doing your best
You can find each one of these Flowdreams separately, but we encourage you to get this playlist for the most intense effects. You might also enjoy the Reclaim My Power & Speak My Truth Playlist.
More Information

Additional Information

Author
Summer McStravick
Type
Audio mp3(s)
Track Length

Absolute Inner Confidence - 12:39 min

Assertive and Clear - 17:09 min

Strong, Healthy Boundaries - 17:00 min

Product type
Downloadable Audio
UPC CODE
764575066297
GTIN
764575066297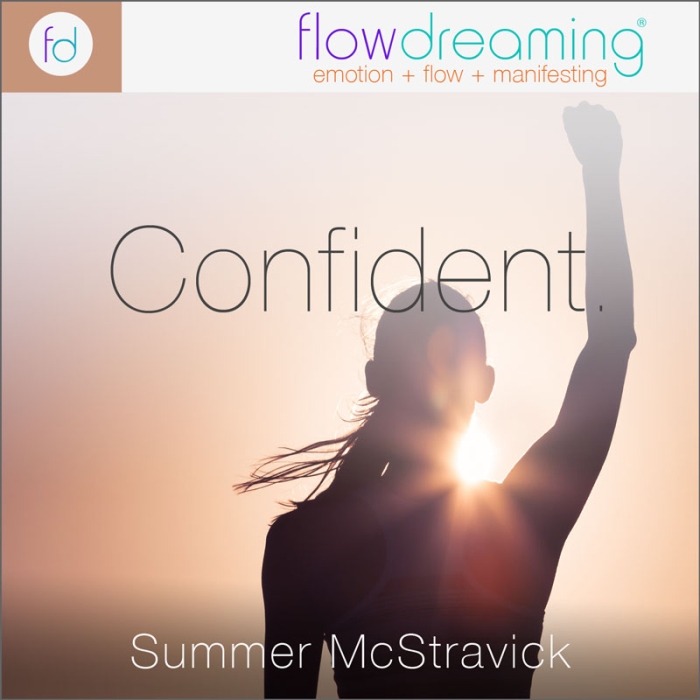 Update Required
To play the media you will need to either update your browser to a recent version or update your
Flash plugin
.
We found other products you might like!