Wondrous Change and Transition: A Flowdream Meditation
Email to friend
Use this Flowdream Meditation to become a pro at flying effortlessly through ANY change in your life ... from small daily events to huge life shifts. You'll instinctively understand how to make the energy of change WORK FOR YOU, every time whenever you're standing on the brink of something new.
For many of us, new means scary, unstable, possibly worse off than we were before. BUT IT DOESN'T NEED TO FEEL THIS WAY. This Flowdream Meditation removes the fear, uncertainty, and/or depression surrounding your change, and fills you instead with a sense of excited wonder and eager anticipation. You'll look on your situation with deep understanding as you really get why this change is in your life, and what your Flow wants you to do with it.
This Flowdream is PERFECT if you have:
been laid-off, fired, or downsized
found yourself in a new home or city and want to adapt quickly and happily to your new surroundings
been betrayed by, divorced, or broken up with by your partner
felt as though you've lost something precious and wonder if you'll ever have anything equal to it again
a newly "empty nest"
are retiring or leaving the workforce
a new baby and are adapting to your new role
ANY situation where you feel loss or fear.
Use this hybrid meditation-Flowdream either for meditation or at bedtime to prime both your subconscious and energy self with this manifesting emotion.
"Program Your Life with Flowdreaming Audios & Meditations"
More Information

| | |
| --- | --- |
| Author | Summer McStravick |
| Type | Audio mp3(s) |
| Track Length | 17 minutes |
| Product type | Downloadable Audio |
| UPC CODE | 764575065764 |
| GTIN | 764575065764 |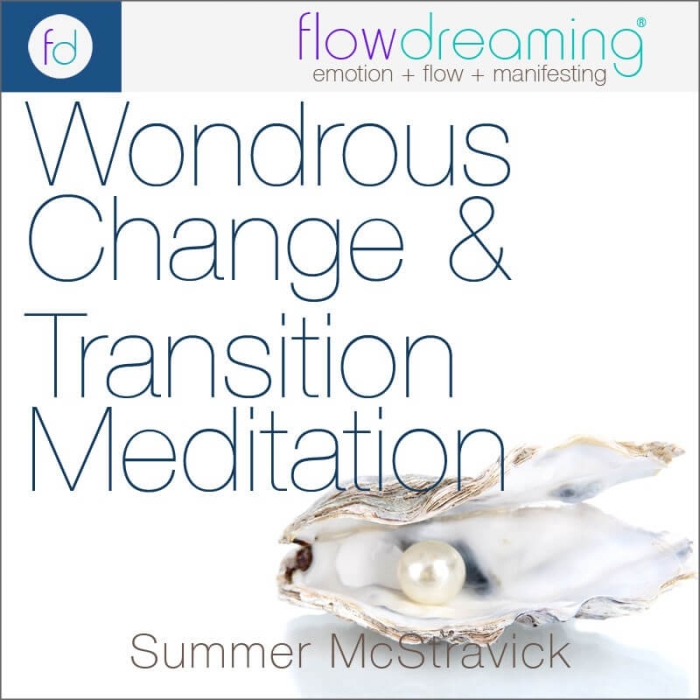 Update Required
To play the media you will need to either update your browser to a recent version or update your
Flash plugin
.
We found other products you might like!