Immediate Relief from Stress and Anger
Email to friend
Find Inner Peace With Meditation to Release Anger
Drop the world from your shoulders. Drop work problems, family drama, and your relationship drama. Release all your daily irritations and stress in this profoundly freeing meditation to release anger.
Coping With Intense Pressure
Stress can eat you up emotionally, mentally, and even physically. What's worse is that you can be under intense pressure and yet fail to see it. "Intense pressure" becomes the new normal—until your body falls apart, your marriage collapses, or your career disintegrates. All you know is that everything is going wrong, and you feel upset and unhappy most of the time.
For some of us, our only clue is how we're putting on weight, having that extra glass of wine (or beer), or have taken up smoking again. For others, it means feeling tensen, irritable, and exhausted all the time. Not only that, but your emotional energy system becomes critically compromised—leaving you unable to defend yourself against the intense pressure you find yourself in.
Release Your Anger and Gain Control
This Flowdream is a type of meditation to release anger and stress, and it works with your entire emotional/flow energy system to reverse stress. It helps you feel what it's like when "hopelessness and stress" is replaced by intense feelings of capability, control, and release.
You'll be able to breathe again and see new opportunities that were never there before. You'll see a way out and feel the immediate benefits of this mindfulness-based stress reduction exercise. Even better, since a Flowdream is different than traditional meditation, you'll experience immediate feelings of peace, ease and relaxation that will carry over into your life even after your Flowdream ends
This Flowdream can help you to:
release the intense stress you've been shouldering
soothe the anger, fear, confusion, and pressure that has been eating at you
feel what it's like when the pressure is gone
sense how your Flow and other positive, loving forces are working overtime to give you the best resources to overcome your present challenges
know that whatever is causing you to stress is already working itself out into something new that will benefit you in the end
This Flowdream is also part of the stress-reducing collection Immediate Relief from Depression or Anxiety Playlist. Check it out!
DISCLAIMER: Please note that this mp3 should not be a substitute for comprehensive medical care and is not intended or implied to be a substitute for professional medical advice, diagnosis or treatment, nor is this audio intended to diagnose, treat, cure or prevent any disease.
"Program Your Life with Flowdreaming Audios & Meditations"
More Information

| | |
| --- | --- |
| UPC CODE | 764575028981 |
| GTIN | 764575028981 |
| Manufacturer | Flowdreaming |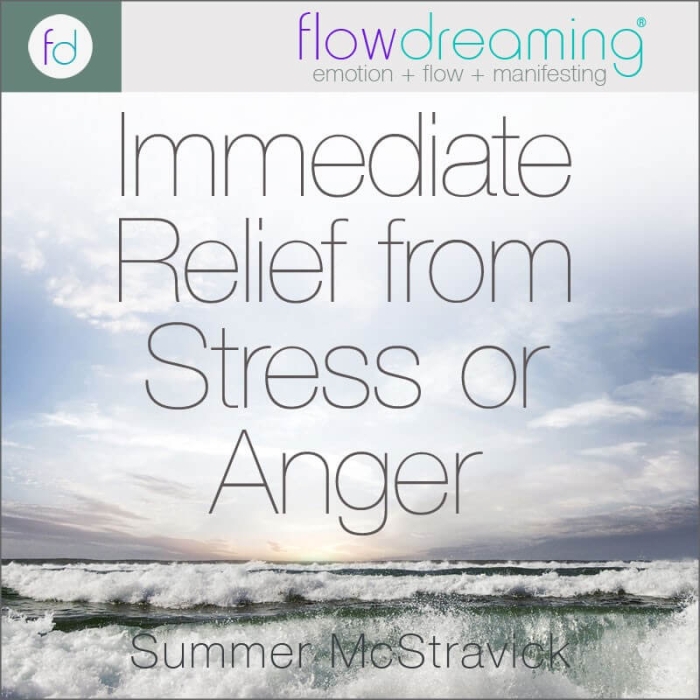 Update Required
To play the media you will need to either update your browser to a recent version or update your
Flash plugin
.
We found other products you might like!