Email to friend
Make yourself feel better instantly! If your body is feeling ill or unhealthy ... this 10-minute Flowdream is just what you need. Specially created to address symptomatic conditions, it allows you to infuse your body with Flowing energy in just those areas where you need it. You'll bring in healing, flowing light and direct it where your symptoms are, allowing your energy self to absorb what it needs.
You don't need to know any special healing techniques to use this mp3. This Flowdream works by realigning any out-of-balance energy condition that's manifesting as physical symptoms. Ultimately, your body IS going to get over any pain, ache, or upset it feels ... this mp3 simply speeds that process along so you feel better faster.
Use it to help relieve symptoms and create healing for:
tension headaches and migraines
cramps and PMS
colds and flus
allergies and asthma
arthritis and other aches
muscle pains
lethargy and tiredness
fuzzy-headedness and mental fog
hangovers Indigestion/upset stomach
upset bowels/bloating
anything bothering you that you want to heal quickly
"Program Your Life with Flowdreaming Audios & Meditations"
DISCLAIMER: Please note that these tracks should not be a substitute for comprehensive medical care and is not intended or implied to be a substitute for professional medical advice, diagnosis or treatment, nor is this audio intended to diagnose, treat, cure or prevent any disease.
More Information

| | |
| --- | --- |
| Author | Summer McStravick |
| Type | Audio mp3(s) |
| Track Length | 10 minutes |
| Product type | Downloadable Audio |
| UPC CODE | 764575029018 |
| GTIN | 764575029018 |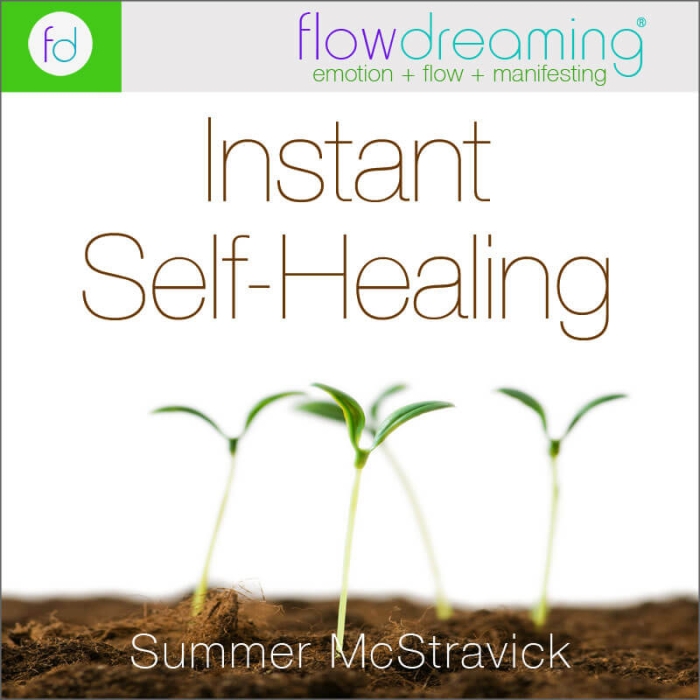 Update Required
To play the media you will need to either update your browser to a recent version or update your
Flash plugin
.
Samples
We found other products you might like!