Email to friend
The Wealthy Life Playlist sweeps you into the rich emotions and energy of living prosperously and happy. You'll feel drenched in the energy of always having enough of everything, and even more than you need! Four terrific tracks lead you deep into your manifestations flow as you listen, feel, and generate all the feelings that true wealth holds for you.
TRACK 1: BOUNTIFUL INCOME - 17:04 min
Feel your income growing and growing. You have all the income you need and it pours into your life (and savings!) like a bountiful waterfall.
Use this track to:
generate massive energy around having a continuous, wonderful income that grows bigger every month
feel how your income is both ever-growing and unending—it will always be there for you
sense how only the best sources of income come to you —ones that make you feel great and most importantly last and grow
TRACK 2: I HAVE EVERYTHING I NEED - 15 min
Remove all feelings of scarcity and lack in your life as you plunge into feeling that all your needs are met. Whatever ever support you need...whatever money you need....whatever connection or opportunity....it's all here. The Universe withholds nothing from you.
Use this track to:
program your future to be awash in bounty 
allow in circumstances that support you in every way
never again feel like you "don't have enough"
TRACK 3: EVERYDAY RICHES - 16:28 min
Feel an explosion of riches sweep through your life on a daily basis. This track gives you feelings of finding wealth and prosperity in every nook and cranny of your life!
Use this track to:
create energy around having lots of money as commonplace as opposed to something rare and special
receive and allow riches to show up in a myriad of different daily forms, from winnings to gifts to bumper earnings
TRACK 4: LONG-TERM WEALTH - 14:38 min
This track is a true game-changer. It shifts you from thinking of prosperity and wealth as things you need to continually reach for to instead being a solid, supportive and ever-present cushion of bounty. In other words, you begin to think and feel like those people who have legacies of wealth in their lives. Imagine the freedom, comfort, and generosity you'd feel as someone whose wealth is assured and even multi-generational.
Use this track to:
begin seeing yourself as someone with so much wealth that you pass it on to your heirs like the very rich
enlarge your inner setpoint so having hundreds of thousands, or even millions, feels natural and comfortable
feel how your retirement is settled and full—you have all you need and then some!
NOTE: These Flowdreams are only sold as a playlist and are not sold separately.
*If you are a previous Born to Make or ME School student, please check that you don't already own these titles.
More Information

Additional Information

Author
Summer McStravick
Type
Audio mp3(s)
Track Length
Bountiful Income - 17:04
I Have Everything I Need - 15:00
Everyday Riches - 16:28
Long term Wealth - 14:38

Product type
Downloadable Audio
UPC CODE
764575066310
GTIN
764575066310
Manufacturer
Flowdreaming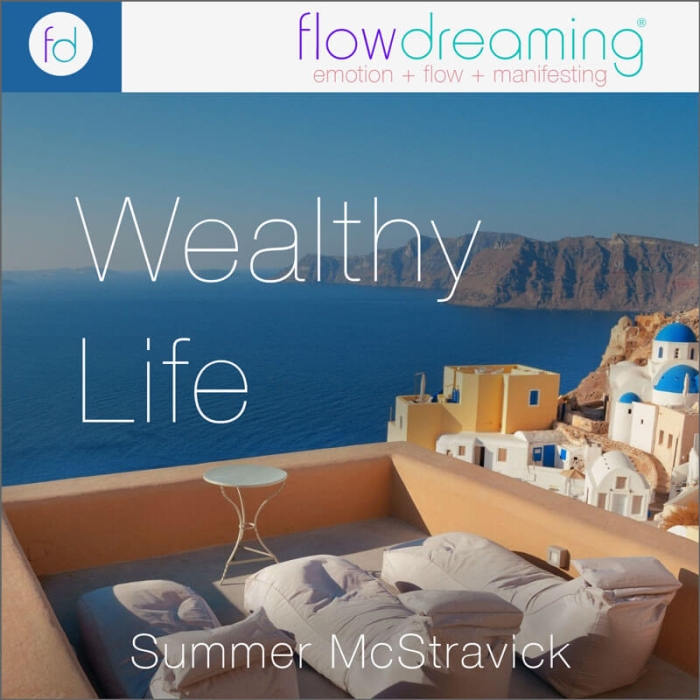 Update Required
To play the media you will need to either update your browser to a recent version or update your
Flash plugin
.