Love Myself Inside and Out Playlist
Email to friend
This trio emphasizes working through difficult loves such as loving your own body and appearance, as well as manifesting true love for yourself and accepting your inner self so deeply and fully that you never question your self-worth again.
This playlist contains the following three tracks:
1. Beautiful As I Am
Get into that strong, empowered place in yourself where you feel at the top of your game. It's the feeling you get the day you get a raise at work, happen to be wearing your best outfit, your hair is amazing ... and all your friends think you are so amazing. Imagine being able to experience the feeling of every single day instead of waiting for that perfect, random day. Overcome difficult love by radiating a sense of desirability, attractiveness, and total comfortability with yourself. Experience a sense of confidence and power wherever you go, whatever you do. Feel total self-acceptance about your body or appearance without negative, limiting beliefs.
Use this Flowdream in so many situations from getting ready for a date to shoring up your self-confidence before walking into work! Note that this Flowdream alternates wording between "beautiful" and "attractive" and "handsome." So men, think of your "inner beauty," and ladies, you can just as easily feel "handsome." This Flowdream is for everyone and anyone struggling with difficult love!
2. Dazzling Self-Love
Get in touch with your best friend again: YOU! Feel tremendous self-confidence and deep self-acceptance as you explore YOUR OWN HEART in this truly delicious Flowdream that feels like a bubble bath for your heart. If you want to better love other people unconditionally, you have to start by loving yourself FIRST. Even if you already feel a good amount of self-confidence, self-acceptance, and self-love, this self-healing meditation will surprise you by peeling back layers to show you where any one of these feelings about love may be difficult or surprisingly low.
These "low spots" can be your secret enemy as they manifest themselves through self-sabotaging behaviors, victim-feelings, and through preventing you from simply "going for it" in your life.
Use this Flowdream to:
Understand what's so unique and Source-filled inside of you.

Feel what it's like to be able to love others unconditionally.

Understand where your insecurities are, where love is difficult, and then gently uproot them and lovingly let them go.

Remember all the parts of you that are special and worth loving.

Remind yourself of who your best and oldest friend is: you. Remind yourself of why you should pay more attention to yourself if you want life to improve.

Finally, accept who you are in every way, without judgment, fear, or shame.
3. My Ideal Body
Use this Flowdream as a precise guide for any difficult love you have about your body, and show it how you'd love for it to look and feel. Too often we nag, plead, and curse at our body as we try to "get it in shape." Let's try a different, more effective method: share your positive, Flow-charged feelings with your body about how you want it to make you look and feel about yourself.
Just as you can use Flow to heal internally from difficult love, you can use Flow to reshape externally. In this Flowdream, you create a blueprint that's based on the FEELINGS you want to have about your body, then you unleash your cells to start moving toward that blueprint. For example, your feelings about your body in your Flow might be: "I express the inner me in perfect physical form. I feel healthy and energetic. My weight is perfect for my optimum fitness. My body physically reflects and radiates whatever parts of my inner being shine through most: beauty, strength, or self-assurance. This is what the shape and appearance of my body is reacting to.
This Flowdream guides you to feel how your beautiful, perfect inner being radiates through and into your external physical self. Your external form (body) then begins to exactly match the true inner YOU — creating a perfect reflection of each other. You focus heavily on your physical form and appearance in this Flowdream, but you do it from a "higher" perspective and not from a view of difficult love. You want to engage Flow and your deeper self to create a body for you that more closely matches your feelings for how you know you look and feel inside. You don't want a "mismatch" of an unhealthy or unfit body that doesn't perfectly reflect our true beauty and being.
Use this Flowdream to:
Create positive reinforcement to lose weight while dieting or starting an exercise program.

Reverse the negativity and sense of powerlessness over your weight and appearance that you've bombarded your body with in the past.

Allow new positive feelings to arise about parts of your body that you've always had difficulty loving.

Offer your body positive alternatives for how certain parts of it appear or feel.
"Program Your Life with Flowdreaming Audios & Meditations"
More Information

Additional Information

Author
Summer McStravick
Type
Audio mp3(s)
Track Length

Track 1: Beautiful As I Am, 17 minutes

Track 2: Dazzling Self-Love, 20 minutes

Track 3: My Ideal Body, 16 minutes

Product type
Downloadable Audio
UPC CODE
764575028455
GTIN
764575028455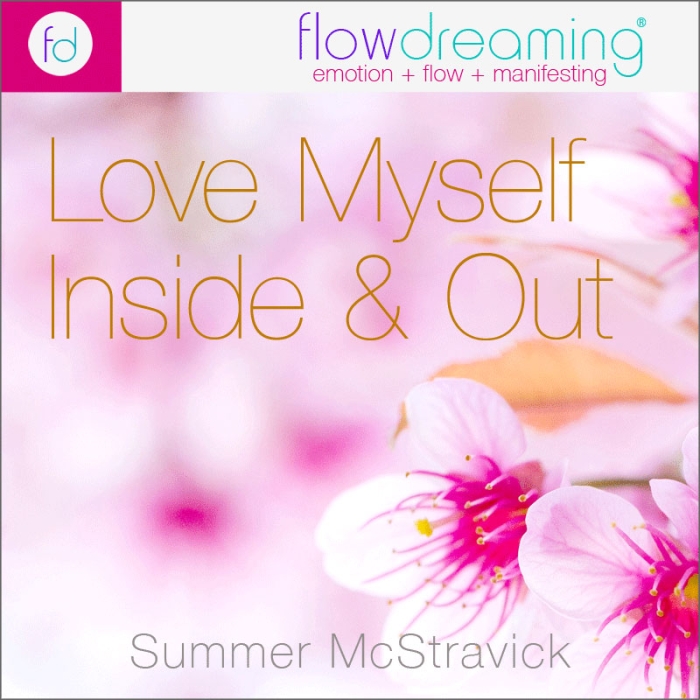 Update Required
To play the media you will need to either update your browser to a recent version or update your
Flash plugin
.
We found other products you might like!