Email to friend
Gain an Deeper Connection to God
Your prayers are answered, and God loves and protects you. If you're ready to feel this deep in your heart with more than just words, use this playlist to reconnect to your perfection in God's eyes and experience the bliss and wonder of such love. This playlist is perfect for those who want to feel deeply connected to God and includes the following two tracks:
No more frustration. No more feeling impatient or just waiting for something to happen. We toss these feelings into our Flow and allow God to take over. This Flowdream will help deepen your connection to God by opening doors, creating solutions, getting unstuck, and, most of all, helping you relax about what you want and when you'll get it.
Everything is working according to Divine timing, in the right order, and at the perfect speed.
This beautiful Flowdream gives you the power to see your situation from a universal perspective. You'll understand why and how the things that frustrate you are actually changing, even if they seem to be moving slowly or not at all. You'll regain a solid connection to God, and discover a sense of ease and lightness as your worry and tension release into the trust you feel in your life and in God.
Use this Flowdream to:
feel totally at peace with your situation, knowing it is working out impeccably
let go of emotions that keep you hostage: anger, frustration, impatience, worry
develop a sense of how and where your situation is moving and changing
place your needs into the Flow, so it knows the best way to resolve your frustrating situation
2. My Prayers Have Been Answered
Feel what it's like to gain a universal perspective that sweeps you into a magical place where everything you have asked for has already happened—your prayers have been answered! When you play this Flowdream, you'll feel deep relief, joy, and gratitude.
When you nurture your connection to God through playing this Flowdream, you'll experience a profound feeling of the best possible solution or outcome, surrounded by the most delicious events. You'll know what it's like to honestly say, "Wow, it's amazing how easily that came about. I thought it was going to be so difficult, but it wasn't, because it happened as if it was meant to be!"
This powerful Flowdream helps you reprogram your present and future with the feeling of having all your prayers answered in perfect Divine order.
Use this Flowdream to:
approach situations that feel hopeless or where you feel like you aren't making progress
see what life is like when you receive the solutions you have been praying for
accept that you are not alone because Source or God (or Flow) is there for you
jump into your future life with a reinforced connection to God
"Program Your Life with Flowdreaming Audios & Meditations"
More Information

Additional Information

Author
Summer McStravick
Type
Audio mp3(s)
Track Length

Track 1: Heavenly Love, 18 minutes

Track 2: My Prayers Have Been Answered, 11 minutes

Product type
Downloadable Audio
UPC CODE
764575028417
GTIN
764575028417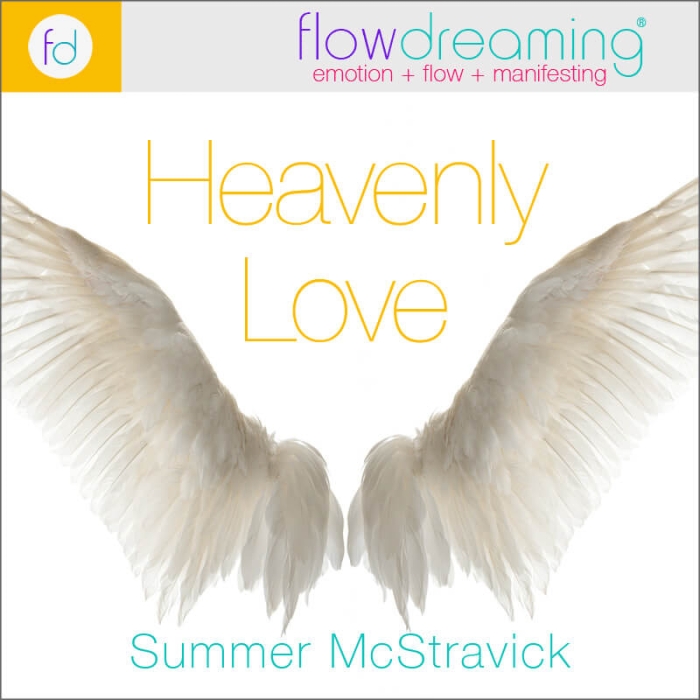 Update Required
To play the media you will need to either update your browser to a recent version or update your
Flash plugin
.
We found other products you might like!