FREE. REGISTER NOW.
MANIFESTING STARTS ON AUGUST 8.
Dates: August 8-12
2:30 pm Pacific Standard Time.
****PLEASE IMMEDIATELY CHECK YOUR SPAM, PROMOTIONS, OR JUNK MAIL AND MARK THE EMAIL AS GOOD!****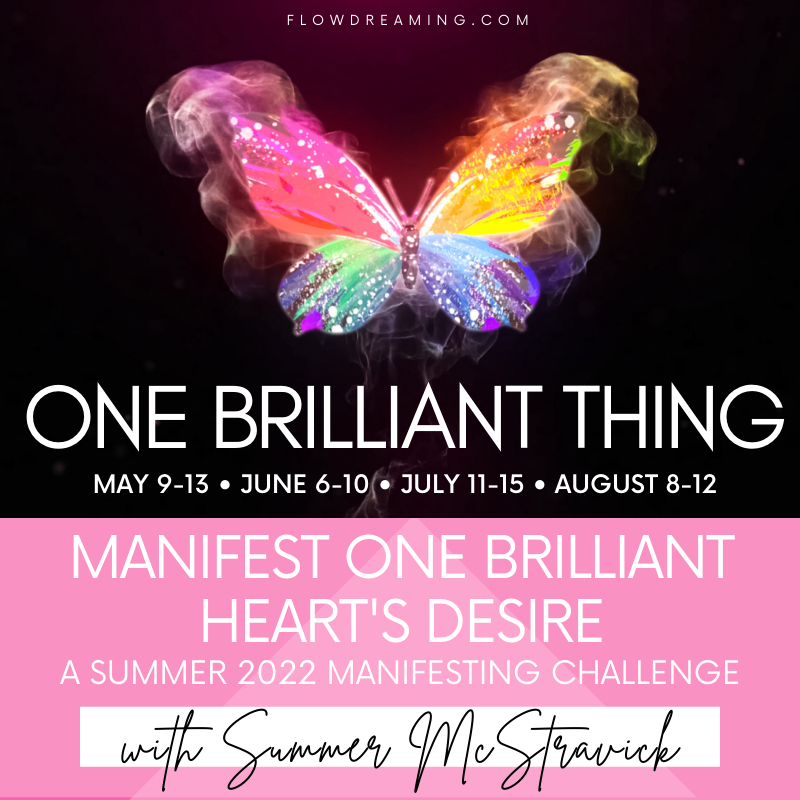 Join me for a summer of epic manifesting.
Straight from the heart, high-result manifesting…using the power of Flowdreaming.
---
This is a 100% FREE series of weeklong summertime gatherings where we get together for 15 minutes each day to create wonders. There will be a week in May, June, July and August. Attend any or all!
---
I've never done something like this before.  But it feels SO SO right. For one week each month through the summer, we'll gather online each day for brief, intensive Flowdreaming.
Our goal is simple: to manifest one spectacular, beautiful thing by summer's end.
Each daily Flowdream will follow a theme all leading to the greater goal of MANIFESTING ONE BRILLIANT THING.
😍 I invite you to make this an unforgettably magic summer. Join me for ANY or ALL of our summertime dates!
EVERY DAY HAS ITS OWN MANIFESTING THEME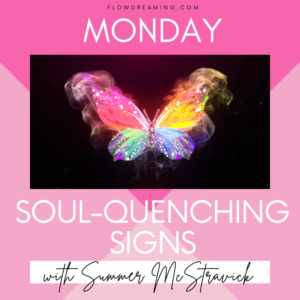 Ask for signs and synchronicities day!
Start your week with intention and connection. Ask for and receive signs and encouragement that your desires are heard.
May 9 • June 13 • July 11 • August 8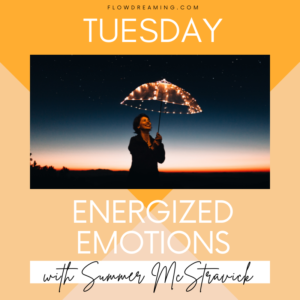 Rev up the energy day!
Create powerful manifesting emotions around your desire. Blast the Universe with your feelings and let it absorb and act on them!
May 10 • June 14 • July 12 • August 9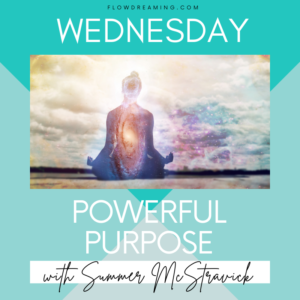 Confusion busting day!
Clarity, transparency, and clear aligned purpose. Rid yourself of uncertainty and ask the Universe to help you know, without doubt, what you want.
May 11 • June 15 • July 13 • August 10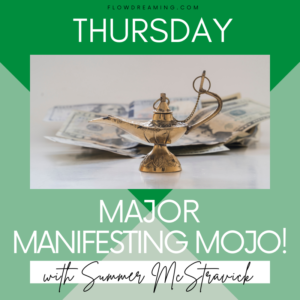 Whoop up the manifesting energy day!
Feel your radiant inner power move through you as you commune deeply with your future self. Generate big manifesting power today!
May 12 • June 16 • July 14 • August 11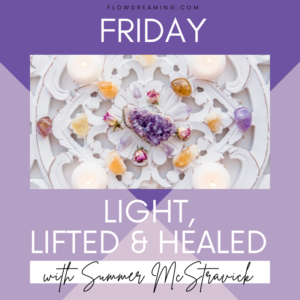 Feel pure Flow and ease day!
Feel energies of release, receiving, and allowing. Feel the cleansing touch of Flow as you release negativity and clear the way for your desires.
May 13 • June 17 • July 15 • August 12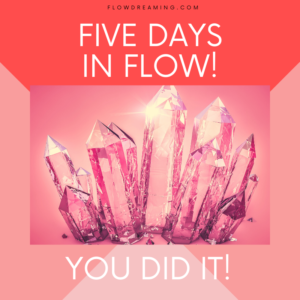 You did it! A solid week of focused energetic work. Let's see what comes from it!!
This is totally free. No strings. Just come listen, and level up!
This is a one-shot deal. We won't have replays or on-demand, but we're repeating this four times over the summer. If you miss a day or even a whole week, no big deal. Catch the next one. But of course, being here for all 20 powerful days is the best!
We begin June 13, 2022 and will Flowdream LIVE together through one or more online services (Zoom, Facebook Live, or Insight Timer). But you must register if you want to get the login emails!!

This isn't a webinar and there's no special software other than Zoom. Just have your mobile phone or computer. Expect to be in Flow for 15- 30 minutes

Please tell your friends. Forward this email. It means a lot to me. And, you know you've got some people in your life who need this!
YOUR HOST: SUMMER MCSTRAVICK
Summer understands at a master level how the Universe responds to energies of emotion and intention, and her deep knowledge of how Flow works in our lives is the most transformative aspect of her work.
Summer specializes in the architect of emotions — the language of the universe. As a spiritual coach, she helps you harness Flow so you can program your future and experience unstoppable upleveling and personal inner growth in every aspect of your life.
Summer is also known for her extraordinary background as having been hand-selected to work for Louise Hay, where she had the opportunity to develop a "start-up" division within the publishing company Hay House. There she created audio products and programs for a vast network of the world's greatest spirituality, self-growth teachers and spiritual coaches.
In addition, she dreamed-up and built the studios, architecture, framework, and programs for HayHouseRadio.com, one of the first live-broadcast radio networks streamed online. She also created some of the first webinars to reach the public from any company (over 15 years ago!).
In a stroke of pure Flow, Summer was being set up for her future work as a thought-leader, author, spiritual coach, and teacher, as she worked closely with, and was mentored by, Hay House radio talents such as Esther and Jerry Hicks (with Abraham), Suze Orman, Dr. Christianne Northrup, Dr. Wayne Dyer, Marianne Williamson, Doreen Virtue, Gregg Braden, Carolyn Myss, Debbie Ford, and many other luminaries in the fields of self-help and spirituality.
It was while at Hay House Radio that Summer McStravick began to share her previously private practice for manifesting, which eventually developed into Flowdreaming® and The Flow Method.
After being recommended to the world by her podcast co-host and mentor Dr. Wayne Dyer, public demand for Flowdreaming exploded, so Summer wrote two books and recorded hundreds of audios about the technique. She finally began her life-changing journey as a  spiritual coach teaching Flowdreaming to hundreds of thousands of people.
Her books and courses have been published by Hay House US, Hay House UK, and Hay House Australia as well as been translated into French, Italian, German and Slovakian. She's also produced courses for Mindvalley and been a featured speaker at Afest, Hay House I Can Do It, 1440 Multiversity, Glen Ivy, and Alternatives Church in London.
In 2009, Summer left her decade-long position at Hay House to teach and develop her passion for  spiritual coaching and Flowdreaming process full-time. The result has been a thriving community of fans and followers that have sprung up in over 190 countries, and her programs M.E. School and Flow On! that attract hundreds of students each year.
Summer's weekly podcast, Flowdreaming, has also been a core part of her outreach. Now in its seventeenth consecutive year online, there are more than 680 episodes and has exceede
d over 2.8 million downloads.
Her live Flowdreaming show, meditations, and podcasts are featured on the Hay House Unlimited App, the Omvana App, plus Spotify, iHeartRadio, iTunes, Google Podcasts and many other venues.
The Flowdreaming podcast is Summer's way of freely giving what she feels is core knowledge about how to live a better, fuller, freer and more rewarding life by learning to be in complete alignment with the Universe, or Flow.
Fun fact: If Summer had worked 40 hours a week, nonstop, recording her podcasts back-to-back, that would have been 16 solid weeks of free teaching, or two-thirds of a year if you include all the prep time researching and producing each show!)
Last, Summer McStravick's flagship program, M.E. School and it's sister program Flow On!, which is the culmination of her years of research, inner development, and spiritual coaching.
On a personal note, Summer McStravick lives in Southern California with her high-school sweetheart and husband Charles, and her two school-age children. She's a big music fan of most genres, loves her organic garden, and traveling is high on her list with over 32 countries checked off!
In 2015, Summer developed malignant breast cancer, and her present journey is taking her even deeper into the mystic water of healing, forgiveness, and inner power. You can read about her adventure with cancer in her blog.