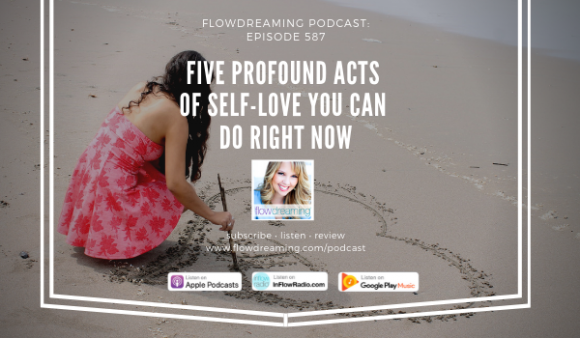 Why is love considered the highest emotion of the Universe? After all, we all say God Is Love. If this is true, then love is the #1 emotion we should be working for in life.
So today, I give you five things to do, right now, to increase your self love and happiness in the next few minutes.
Ready? Go listen to this episode #587: 5 Profound Acts of Self-Love You Can Do Right Now on Apple Podcasts/iTunes, Google Play, Spotify, or at InFlowRadio.com.