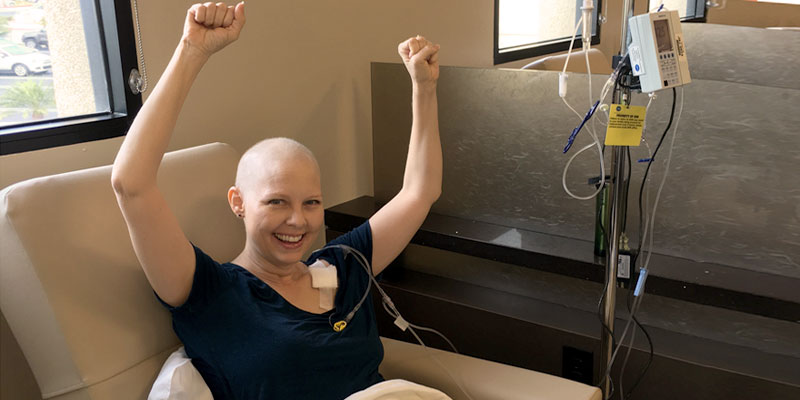 You know that feeling when you haven't talked to someone in a long time, and each time you try . . . you think about how awful you've been that you haven't talked to them in so long?
And so your fingers stick on the keyboard, and the phone remains untouched in your purse or pocket. You just don't know what to say. How do you begin?
That's how I feel now.
I left you all somewhere in the middle of December, after my last chemo, bald and floppy and utterly wiped out. And then … silence. Nine months of it. Holy cow. Where have I been? Where did my life go? Where has yours gone?
Here a brief catching up: I'm in remission from Stage 2 breast cancer. I had six months of chemo, two months of daily radiation, three months of lymphedema therapy, and three surgeries in just about one year. Add on heapings of the alternative therapies and healings (herbs, qi gong, acupuncture, Reiki, rebounding, juicing, shamanic journeying, and emotional cleansing) and you can see how busy I've been.
Being sick and getting well can really take up your life.
Right now, it's a gorgeous Sunday morning. My orange and pink roses are firing off blooms in front of my window, my family are all still asleep, and I feel like I'm just waking up.
I mean, really waking up.
Waking back into life.
I've leaned a hella lot about cancer this year. And I've learned even more about the way we think, feel, and anticipate (or brace for) life. My own personal life goals jumped tracks and landed in all new territory.
"Go with the Flow" has a much richer, deeper meaning.
The concept of manifesting is much more nuanced and interesting.
One thing I learned is that cancer, or any illness that can come back, plays with your head. Is it gone or isn't it? Am I safe or am I still in danger? Will my body cooperate, or is it going to kill me?
I jokingly refer to this dynamic, and the uncertainty that's always bubbling below the surface, as the 5-year and 50-year plan. (My husband hates it when I talk about this, because it's … you know … talking about death.)
Read More