Join me in beautiful Bali, Indonesia for a 5-star resort experience. Receive daily Flowdreaming and let years of stress melt from you as you get fired up and passionate about life again!
THE COUNTDOWN IS ON! HAPPENING IN: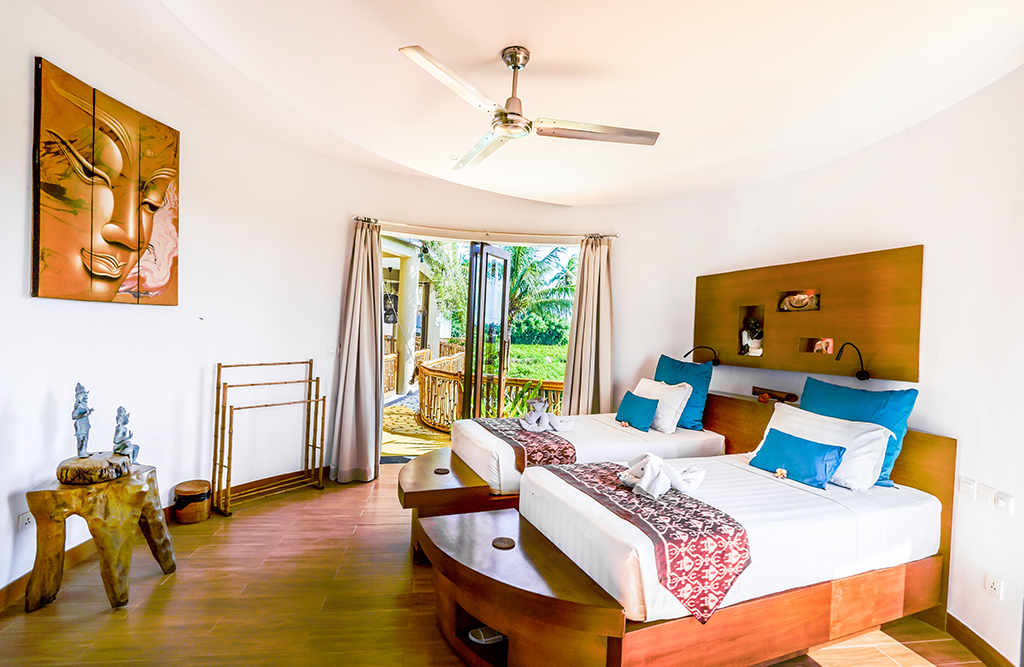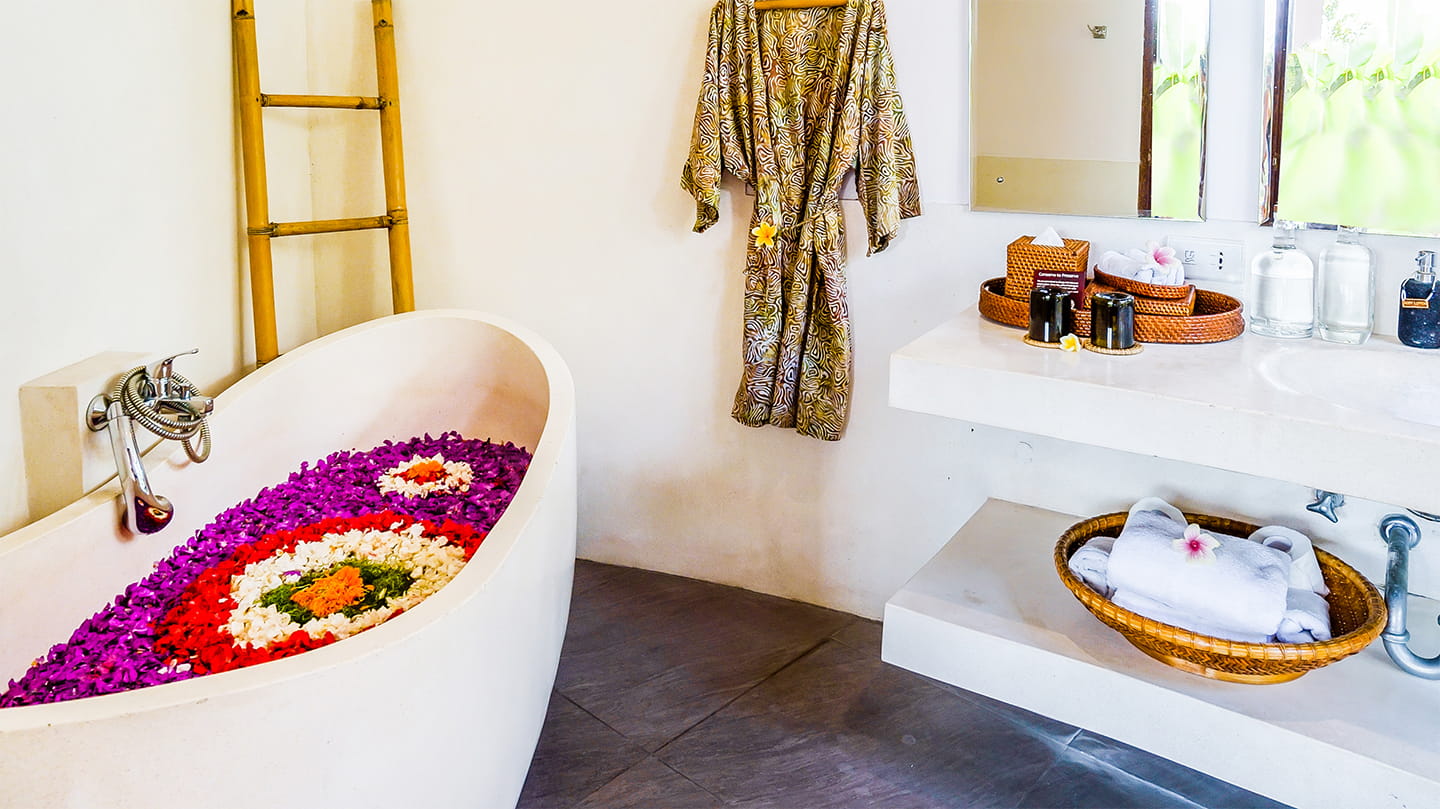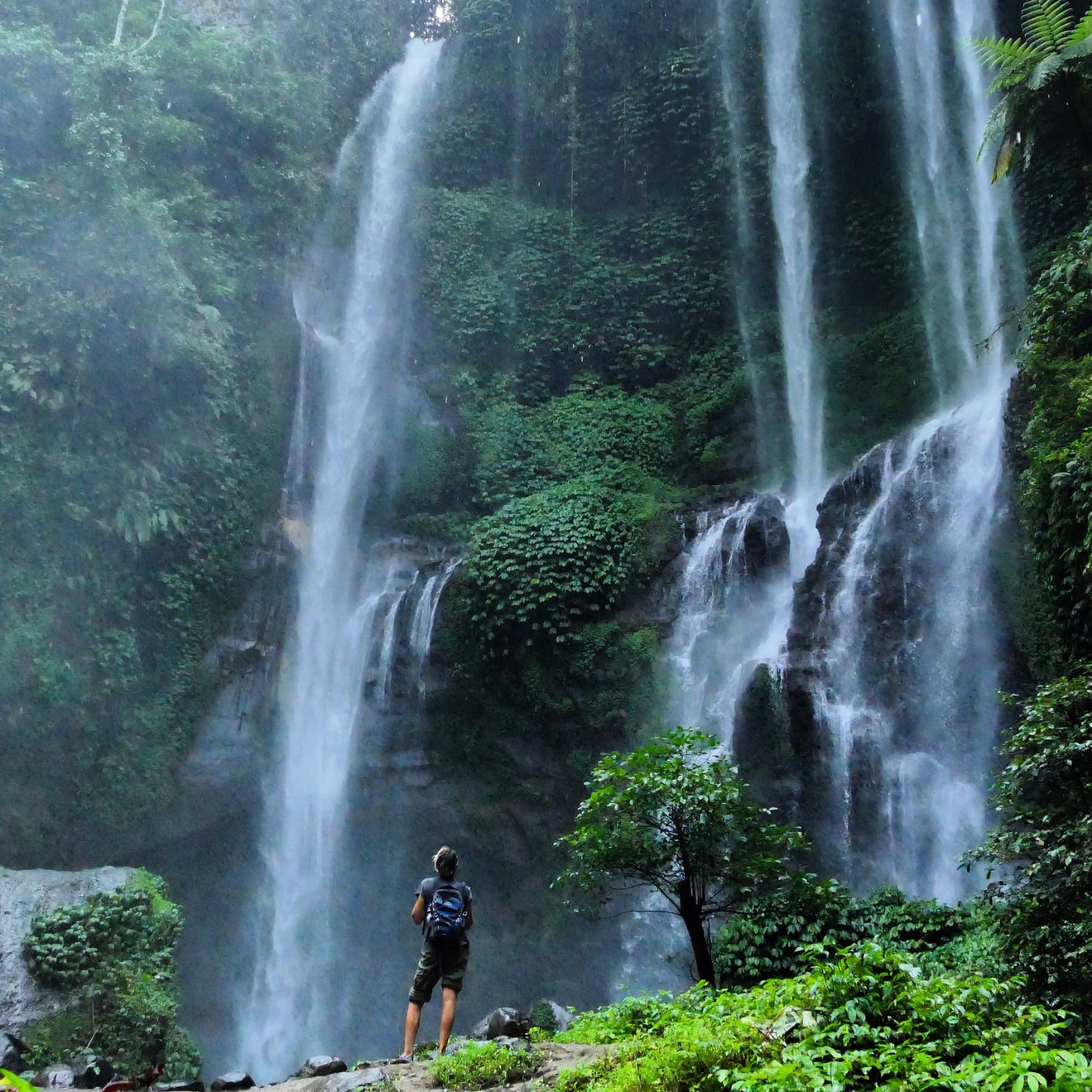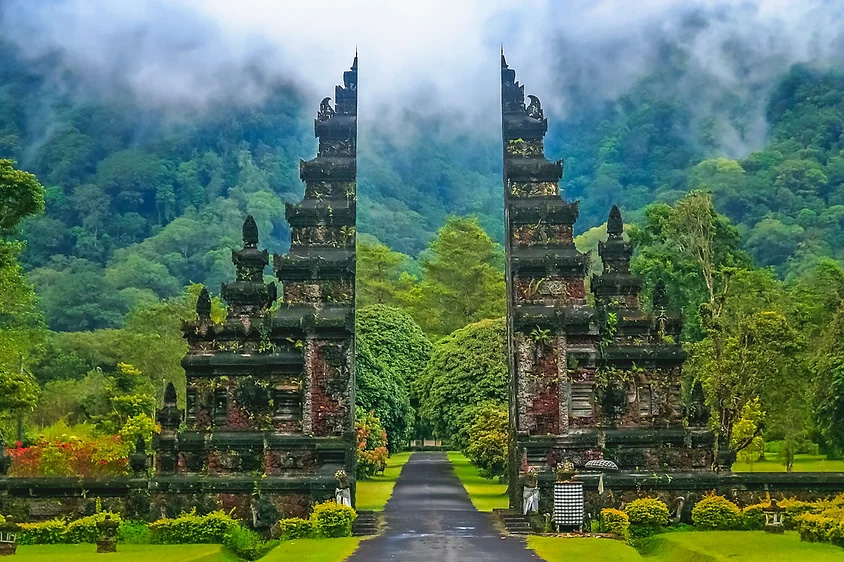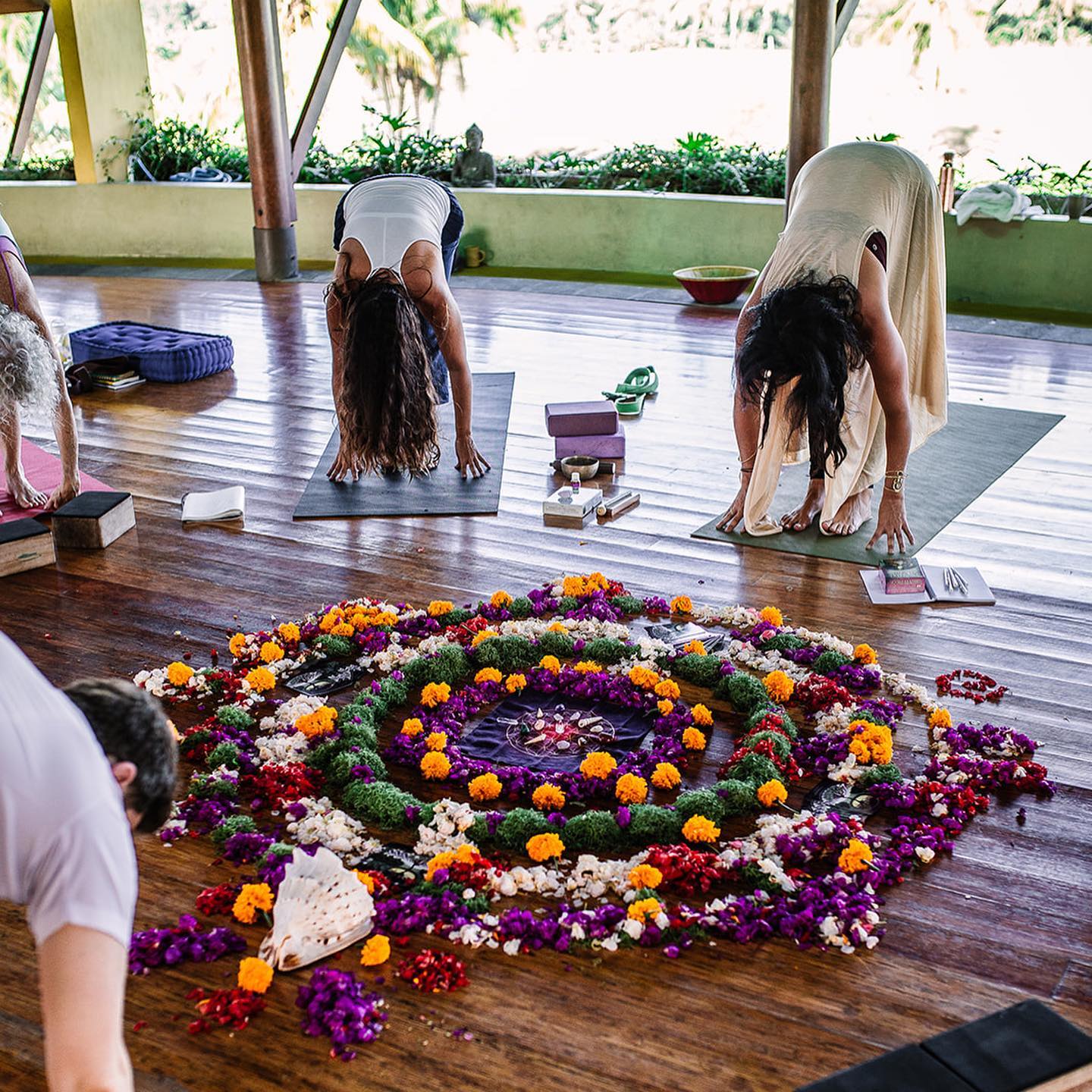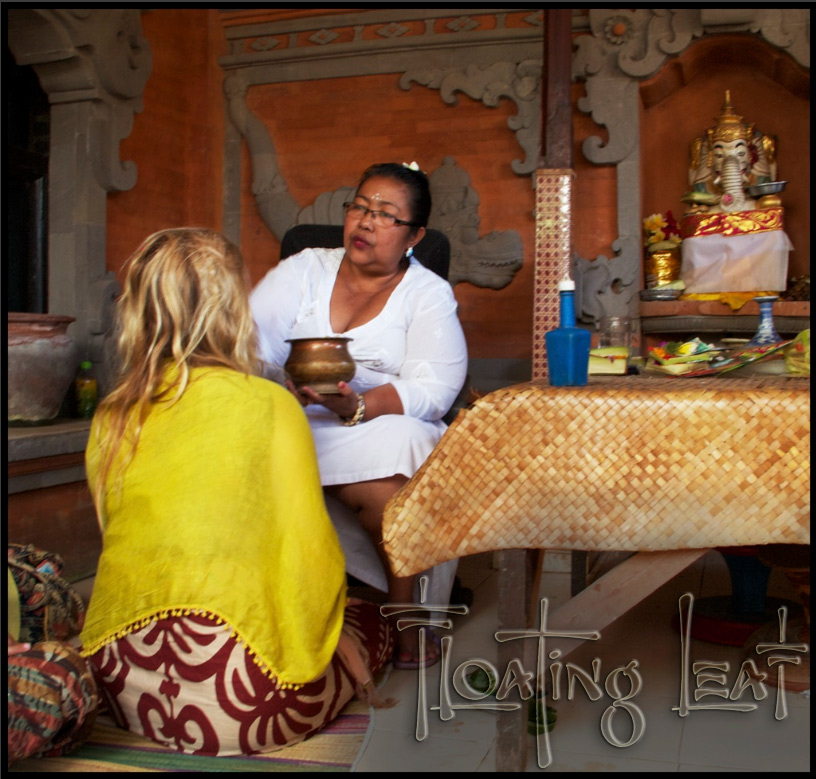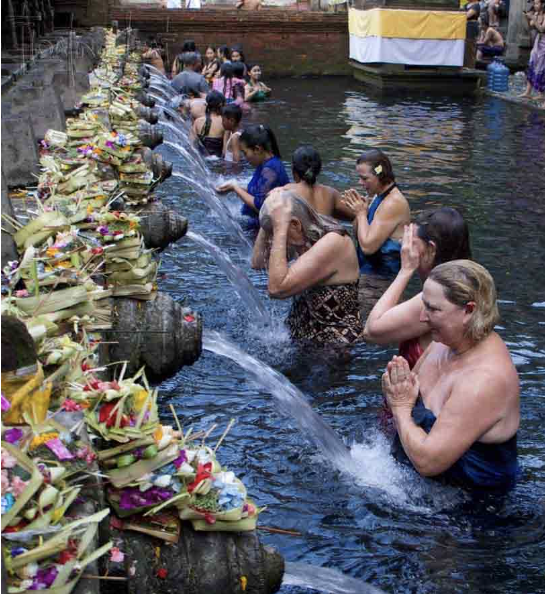 LOCATION, REGISTRATION & COST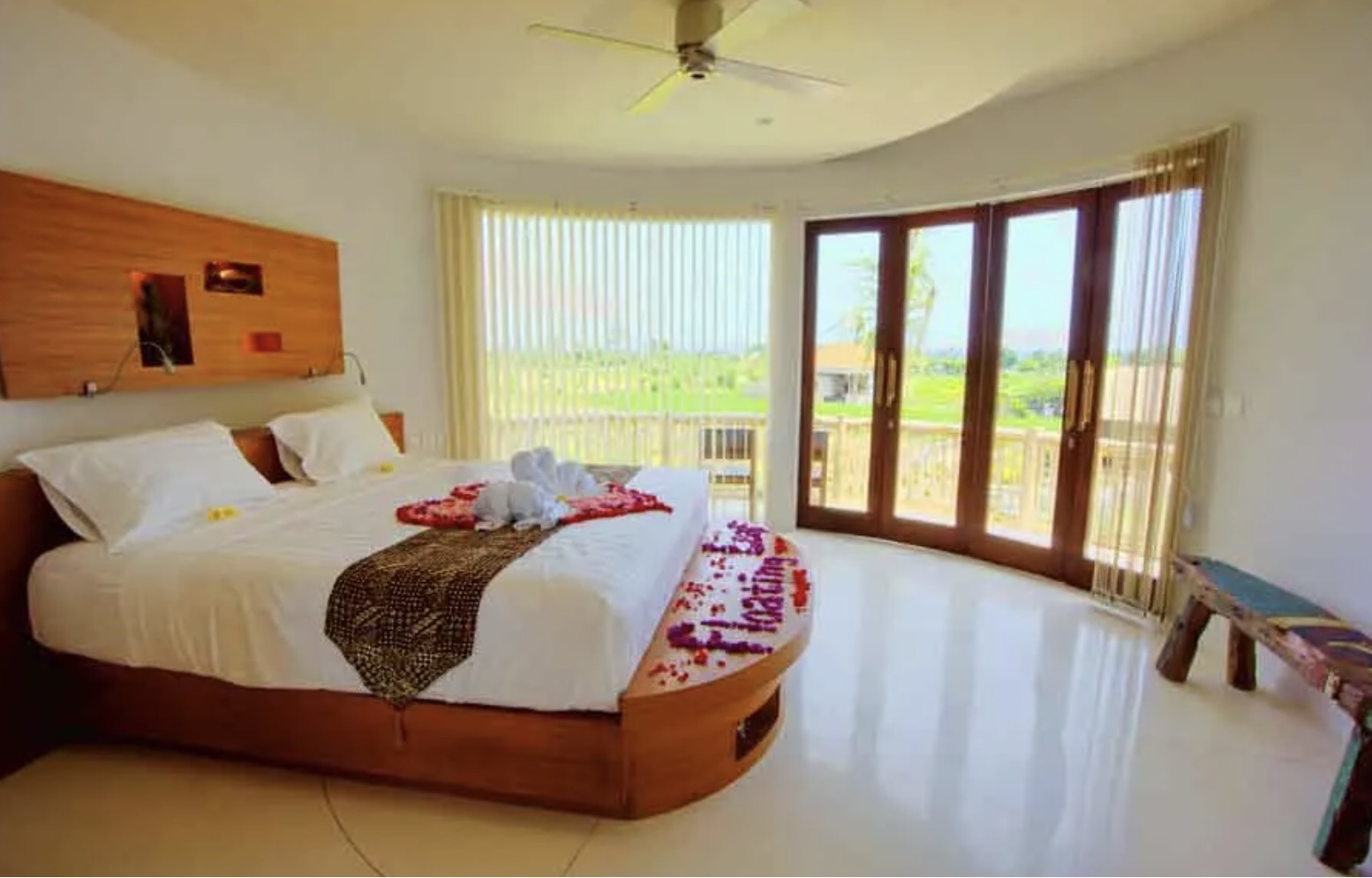 SINGLE – QUEEN/KING
For guests with one person in the room.
$4400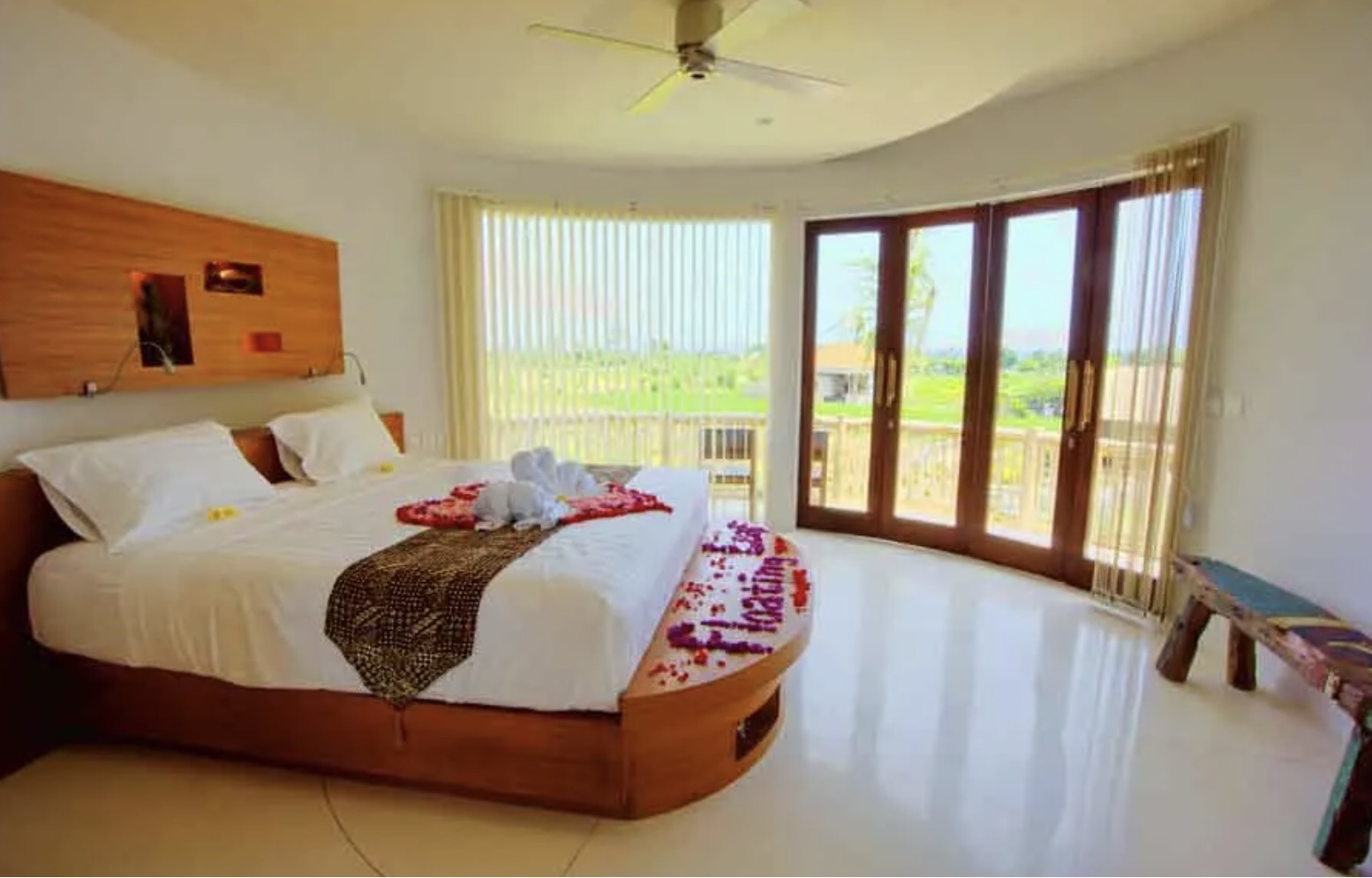 DOUBLE – TWO SINGLES
For guests with two or more people in the room. Price is per person.
$3600
Button not working? Email us directly at summer@flowdreaming.com
Psst! Also, "cancel for no reason" trip insurance is MANDATORY.
See the FAQ for details.
YOUR (ALMOST) ALL-INCLUSIVE PACKAGE INCLUDES: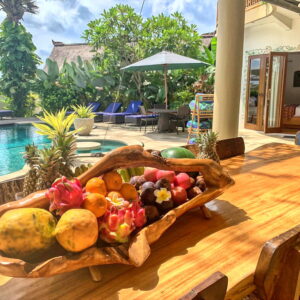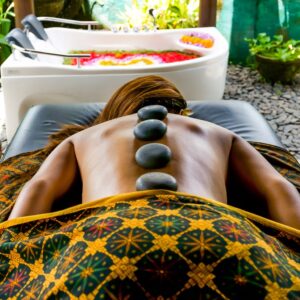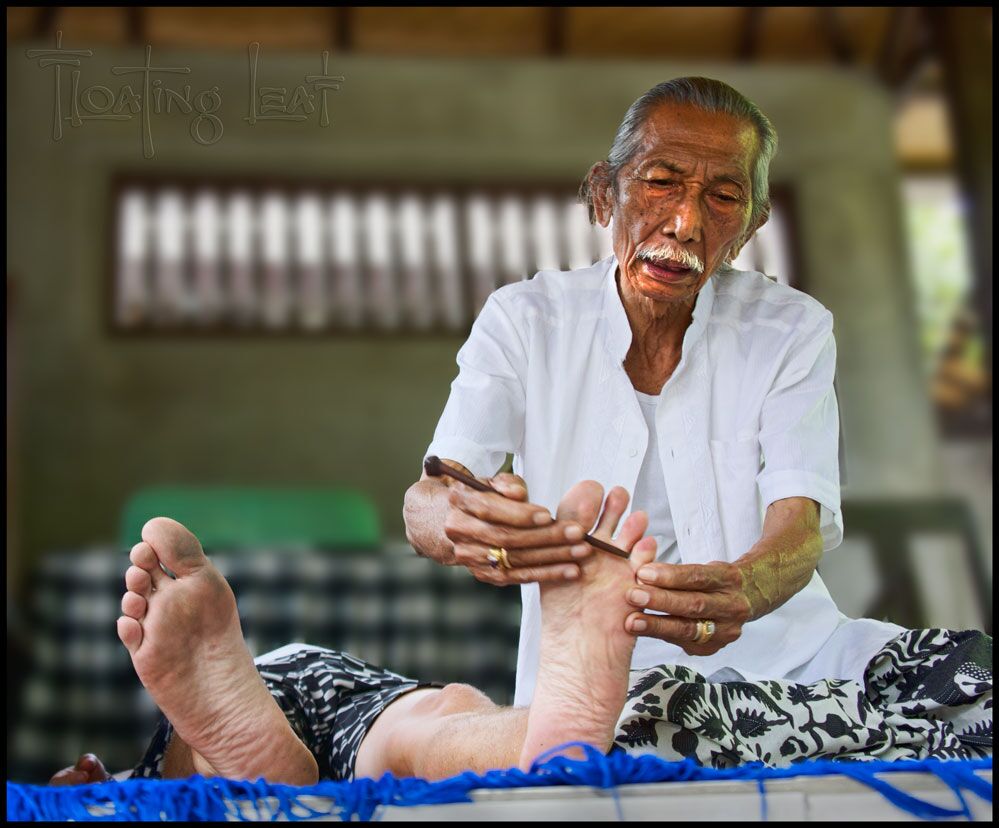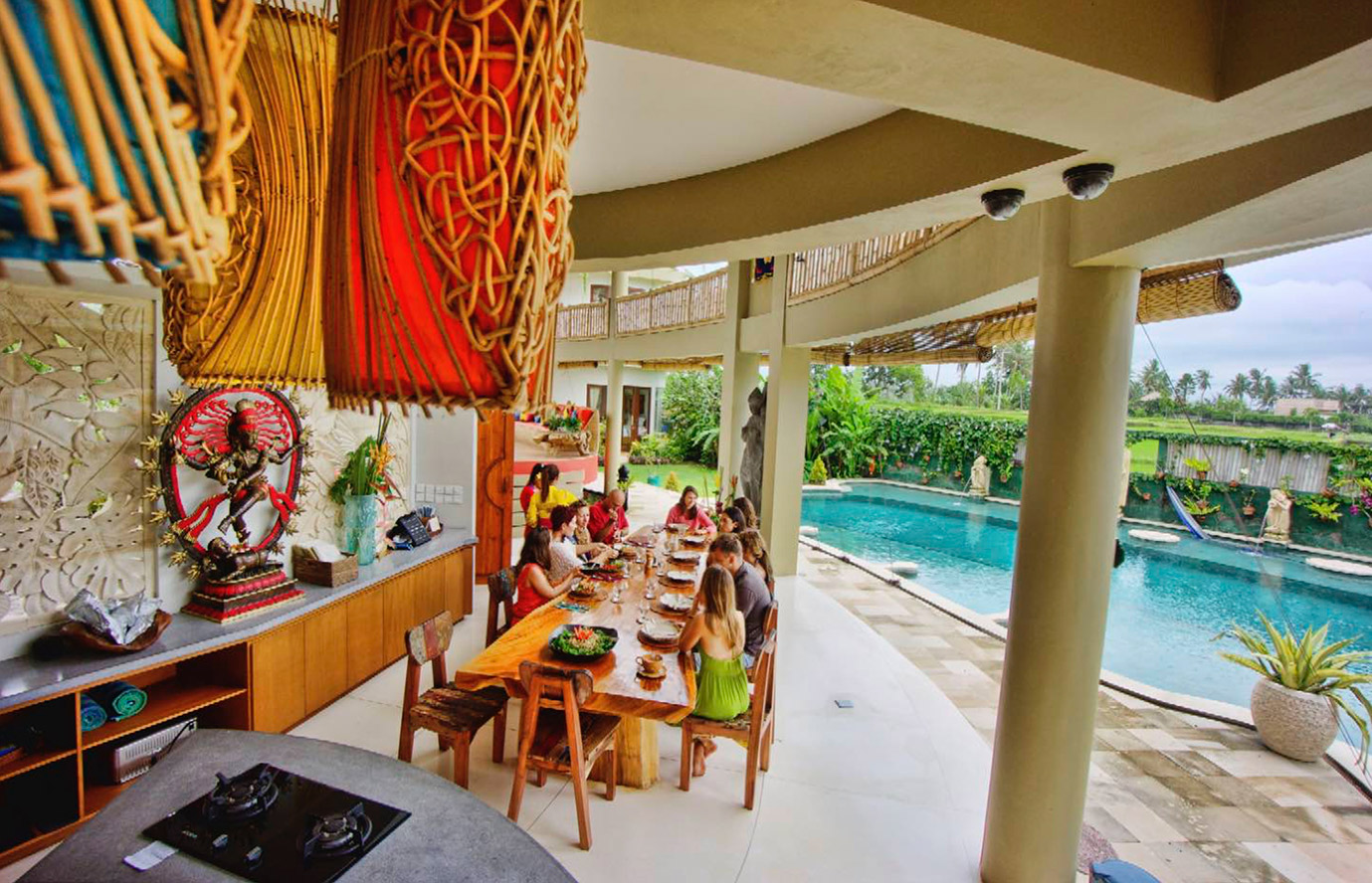 • Six nights/7 days lodging at The Floating Leaf, #1 Trip Advisor luxury eco-resort in Bali. (Single or double room with bath.)
• Three healthy fresh meals per day made by our private chef. Enjoy fresh organic exotic fruits (dragon fruit, starfruit, papaya etc.) and food from their on-site kitchen gardens.
• Deeply restorative Flowdreaming ceremonies and daily rich, intense Flowdreaming sessions
• Hang out with me! I do all the excursions with you. Get into Flow with me. Our teachings will be limited to an hour a two a day so you can fully restore and refill your well with an exciting array of traditional (dare I say amazingly exotic!) healing methodologies and excursions hat complement your Flowdreaming
• Two complimentary 60-minute Balinese massages at their award-winning spa 
• Welcome drink, refreshing face towel, and welcome foot massage upon arrival
• Baby turtle beach release (depending on the turtles' hatch dates) (Yes, just like you watched in the last season of "Alcapulco")
• A private healing session with a traditional Balinese healer (may include numerology, palm reading, muscle release, herbs, sacred ceremony, and more
• A private evening Malukat, a Balinese traditional ritual of purification and cleansing with holy water and heaps of offerings led by a Balinese High Priest.
• A guided purification ritual at Tempak Siring Water Temple, the most sacred water spring temple in Bali
• An evening cocktail party at the Floating Leaf's gorgeous 5-star sister resort
• A trip to sacred waterfalls and a hidden temple 
• A morning yoga class and meditation (additional yoga optional)
• A sacred sisterhood/brotherhood of people who think like you and act like you. People who "get" you and are here for the same reason as you (priceless)
• Round-trip airport transfers to the resort for arrivals/departures between 8 am and 9 pm.
• A guided tour of local fruit markets, artists, and handicrafts (if desired)
• A personal concierge to help you with anything—excursions, local manners, or something special (like a bathtub filled with flowers)
• Daily housekeeping and high-speed wifi (not that I expect you to be working or anything!!)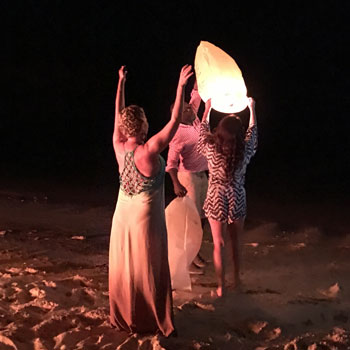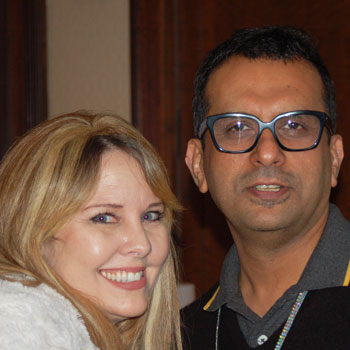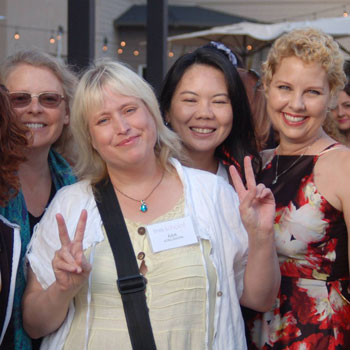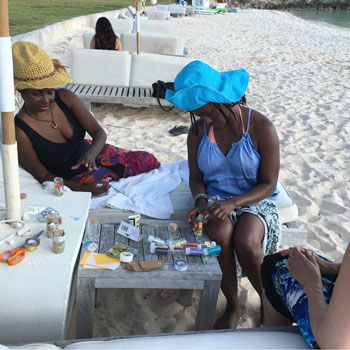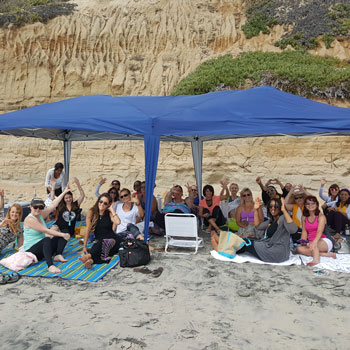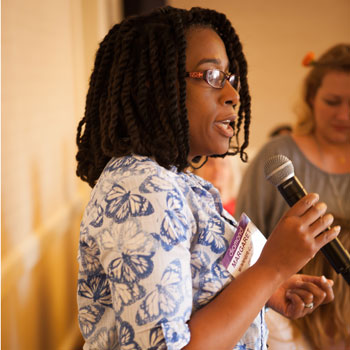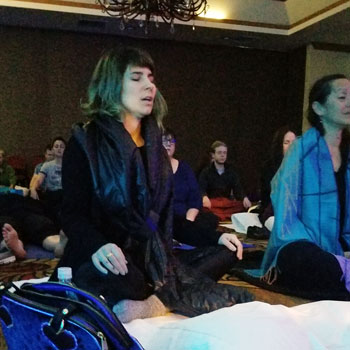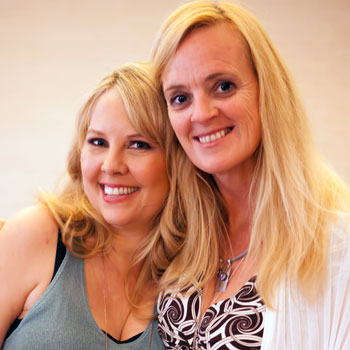 WHERE DO I FLY IN?
The closest airport is the Ngurah Rai International Airport. A driver will meet you when you disembark and shuttle you to the resort.
WHAT TIME SHOULD I ARRIVE AND DEPART?
On July 23, people will be arriving at various times. Check in is 2 pm. We might have an informal gathering that evening. On departure day, checkout is at 11 and they will shuttle you to the airport. You have the option of arriving a day early (22nd) or departing a day late (30th) for a $95 additional fee.
WHO WILL BE ATTENDING??
This event is open to anyone who loves Flowdreaming or wants to learn more and deepen their practice. You'll meet fellow Flowdreamers, my private students, past ME School graduates, and the "Flow-curious." Our max size group is just 18, meaning lots of intimate dinners and time together (or by yourself, if quiet time by the pool is more your thing).
CAN I BRING MY FAMILY?
Yes, you sure can. Rooms come with one King or two doubles. Each family member will be charged as a participating retreat member (since the package includes all the activities and meals.) I am bringing my husband and two teenagers.
DO YOU HAVE AN AGENDA?
Loosely, yes. We'll firm up each day's activities as we get closer.
July 23: Arrival Day (Round-trip airport transfers included from 6 am – 9 pm arrival time) 2 p.m. check-in
(Coming a day early or leaving a day late? We can arrange that. Just ask)
July 23-28: Daily activities and excursions, gourmet meals, relaxing by the pool or on the beach, optional yoga, and Flowdreaming
July 29: Departure Day, 11 a.m. check-out
CAN I SHARE A ROOM?
Yes! Please post to your fellow Flowdreamers in your Facebook group to find a roomie. Rooms are spacious.
WHY IS "CANCEL-FOR-NO-REASON" AND "INTERRUPT-FOR-NO-REASON" TRIP INSURANCE MANDATORY?
Search "Cancel for No Reason Trip Insurance
Trip Insurance Recommended by the Resort
"Cancel for no reason" trip insurance is MANDATORY. In the event of an emergency, illness, event cancellation, change of plans, postponement, or weather disaster, there will be no refunds after April 30—even if you can't go on the trip or the trip is canceled for any reason. Through April 30th, your refund will be 50% of the room price (if paid in full) less $500.
The reason is that I (Summer) am paying for your room, board, and excursions upfront and out of pocket, and the resort will NOT refund me if you cancel, I can't attend, or if the event itself is canceled. The right "cancel for no reason" trip insurance policy guarantees you get your full payment back + air. I'm getting a policy myself!
WHAT'S EXTRA?
You're on your own for alcohol, smoothies, specialty coffee drinks, and any optional activities (such as a day snorkeling or horseback riding on the beach). All excursions and entry fees included in our itinerary are already paid for.
IS THERE ANY CHEAPER OPTION?
I don't want you going all the way to Bali for piddly stuff. I'm fully aware of the plane ride there. I've chosen an exquisite itinerary wherein every single day we do something magical. I want this to be more than just "a trip." I want it to be a pivot point in your life. I want you talking about this at cocktail parties with your friends for the next five years  ("Oh that time I went to Bali and released the sea turtle babies into the ocean foam?" "Oh that time I went to Bali and this traditional healer draped in me in flowers and I could FEEL something deep lift and dissolve?"
Yeah, THAT kind of trip. I want you to remember it. That's why it's almost all-inclusive. You don't have to plan a thing.
WHAT'S THE LAST DAY I CAN REGISTER?
The deadline to register is July 18, 2023. However, it MAY SELL OUT before then. The entire resort can only accommodate 18 people. Yes, it's that special and boutique!
VISAS AND PASSPORTS
To enter Bali your passport must be valid for a minimum of six months from your date of arrival.Travelers holding passports from some countries may be granted a seven day visa on arrival for a fee of USD $10 or a 30 day visa on arrival for a fee of USD$35. Payment must be made in USD on arrival. Both visas are non-extendable and non-transferable. The period of stay for visas is calculated from the day of arrival. For example, if a tourist with a seven day visa arrived on a Sunday, they must depart Indonesia the following Saturday. If the tourist departed on the following Sunday, they would be considered to have overstayed their visa. This principle also applies to 30 day visas. Fines are imposed for each additional day in Indonesia. On leaving, travelers will need to pay a Departure Tax. Currently, the tax is Rupiah 200,000. Please note that variations can occur with little or no notice. Go here for the latest details; https://www.welcomebacktobali.com/blog/entry-exit-requirements/visa-entry-requirements
WHAT SHOULD I BRING AND WEAR?
The most important question! I often teach in my sweatpants (seriously). Channeling Flow in person is a wonderful workout for me. So this is NOT a fancy weekend. Bring your comfy clothes and island resort wear. You aren't dressing to impress, and this isn't a business conference! You might bring a fun, casual dress or slacks for Friday or Saturday night. And bring at least one swimsuit. Temperatures in July are usually between 70-90 degrees Fahrenheit, with a chance of tropical rain.
Suggested Packing List:
          your passport with minimum 6-month until expiration
          swimsuit & cover-up
          sun hat
          sunscreen
          water bottle
          bug spray or wipes and/or cortisone cream for bites
          masks (we will be generally mask-free, however I invite ANYONE to wear their mask!)
          medicines
          comfortable island clothes & yoga clothes
          casual evening wear
          sweater/light jacket
          daypack/beach bag
          an international plan for your phone
          electric outlet adapters: Bali uses the "2 round prong" adapter.
                    (The power supply is usually 220 volts, 50 hertz)
          shoes and clothes appropriate for a small jungle hike to waterfalls
          water shoes (you will be entering the water in one of our sacred ceremonies)
          umbrella
          blow up arm floaties or small foam board (if you want to snorkel or swim/float without effort)
          a journal or notebook
          spending money in the local currency or in Indian rupees (for tipping your massage therapist,
                    buying local goods, or contributing to the resort's charity)
I can't wait to see you all!

"I'm basking in the glow of our amazing retreat. The collective vibration was amazing. Thank you Summer McStravick!"

"I knew I would be with an amazing group of people at the retreat, but everyone was a level way above amazing. Thinking about it brings a tear to my eye. The phrase "surround yourself with great people" -well I found some truly great people. Thank you all for an amazing experience."

"I will admit, I was initially hesitant to commit to attending the ME School retreat since I am not active on the Facebook page and had fallen behind in listening to the classes and doing my fun sheets. I also came up with a laundry list of reasons why I shouldn't go: I'll have to request off work which means one less vacation day this year, I'll be spending lots of money, and what if I don't know anyone? But my resistance was exactly why I HAD TO go. I went to the retreat.
I showed up to a group of amazing, openly loving individuals who were my fellow ME schoolers, the M.E. School coaches and staff, and Summer. I felt safe to share, explore, and just be authentically me. You will get to meet and talk with Summer who is truly gifted at what she does. Just by looking into my eyes for a few moments, she was able to point out a block I didn't even know was there! I cried and probably you will too if you go but not without also laughing and feeling an overwhelming sense of inspiration and newly discovered motivation. I am so grateful to have been a part of this experience and community."

"My M.E. School retreat experience was mind blowing and heart opening. The opportunity to connect with other M.E. Schoolers and personal Flow Buddies in the flesh was such a treat! The energy was intense ~ uplifting ~ cleansing and healing ~ and fun! Breakthrough after breakthrough occurred for me over the two days and really helped me to anchor in my learning over the past year. Summer, Alexa, Laurie, Melissa, Barb, Jessica and all my Flow Family ~ thank you so much for creating space, holding the vision, and sharing so lovingly and authentically! I know I was exactly where I needed to be and wouldn't have missed it for the world! So grateful!"

"M.E. School has been a wonderful experience for me. Summer and her team really helped me dig deep to heal, grow, and learn the joy and power of being in Flow this year — and the retreat was a beautiful culmination of so many things. It really opened up a whole new world, and we learned that we all truly are amazing (as Summer keeps telling us!)"

"Even though I wasn't sure what to expect at the retreat, I had a feeling it'd be a magical time and signed up immediately when I found out about it. What I ended up getting from the retreat was opening my capacity to receive love, from others and from myself… which was exactly what I needed to go big. From the moment I got there until the very last goodbye, I just felt showered with LOVE. From the team. From other classmates. From Summer's teaching. From the group exercises. From our partner sharing. From my one on one moments with Summer.
I know that my ability to manifest and create in my life is related to my ability to receive, and this retreat blew my heart wide up to receive. I know my income, success in my business, relationships and self-love will grow exponentially because of this experience.
Plus, meeting classmates in person really solidified the bonds I'd created with them over the year and even created new ones with those I'd never connected with before, and I truly feel like I have lifelong friends!! Even if you're unsure of what you might get out of the retreat, go anyway, it'll be worth the time and money and you'll get exactly what you need."